Title Examiners, also known as Title Officers or Title Searchers, scrutinize property titles and public records. They determine legal barriers against property sales. Their duties include record keeping, and reporting their findings to legal firms, realtors, or insurance companies. They may also work independently for buyers or sellers.
Special Offer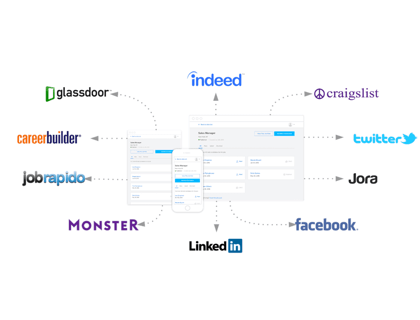 Post Jobs for FREE
Post to over 100+ job boards.
Reach over 150 million candidates.
Completely free trial, no credit card required.
We are seeking a dedicated Title Examiner to complement our services. In this role, you will scour property titles and public records. Your duties include researching legal proceedings and judgments during or preceding any title's existence. You are also required to investigate financial records.
To ensure success as a Title Examiner, you should exhibit a solid understanding of applicable laws related to property ownership. Outstanding Title Examiners relentlessly engage with other specialists and institutions in pursuit of accurate information.
Title Examiner Responsibilities:
Scrutinizing recorded trust deeds and contracts which may affect property titles.
Locating tax records, judgments, liens, mortgages, and bankruptcy and foreclosure proceedings.
Keeping records of property title information gathered throughout the investigation.
Updating colleagues and clients on the progress made with property title research.
Interviewing lenders, property buyers and sellers, and courthouse officials.
Thoroughly researching any conditions or restrictions that may exist on property titles.
Summarizing pertinent legal or insurance details for examination, proof, or ready reference.
Reporting research findings on property titles accurately and clearly.
Title Examiner Requirements:
High School Diploma or GED.
Completed college-level or paralegal coursework in property law or similar is recommended.
Previous Title Examiner experience with associated training.
Experience in the real estate industry would be advantageous.
Sound knowledge of terminology and other technical aspects relating to property titles.
Exceptional research ability, combined with sound analytical and critical thinking skills.
Proficiency with public records search programs such as ATIDS, Data Trace, and LexisNexis.
Excellent written and oral communication skills.
Ability to work independently, and as part of a team.
Exceptional interpersonal and problem-solving skills.
Related Hiring Resources