Sports Medicine Physicians are licensed health professionals who assist athletes and physically fit individuals with rehabilitation from musculoskeletal injuries. They diagnose, treat and help prevent injuries that occur during sporting events, athletic training and physical activities.
Special Offer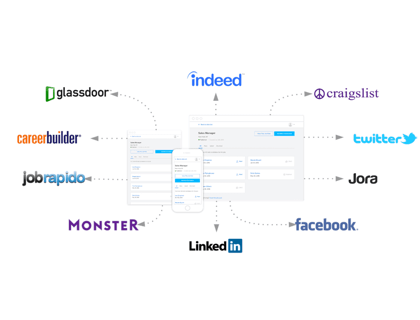 Post Jobs for FREE
Post to over 100+ job boards.
Reach over 150 million candidates.
Completely free trial, no credit card required.
Sports Medicine Physician Job Description Template
We are looking to hire a Sports Medicine Physician with excellent research and counseling skills. Sports Medicine Physicians are expected to have remarkable listening and decision-making skills, and must display sound judgment.
To ensure success, Sports Medicine Physicians should be critical thinkers with the ability to completely rehabilitate an injured athlete through accurate diagnoses and effective treatment. Top candidates will have incredible problem-solving skills, exhibit confidence when instructing injured athletes and have the ability to closely monitor the entire rehabilitation process.
Sports Medicine Physician Responsibilities:
Provide comprehensive diagnoses and treatment of sports or activity related injury.
Use manual techniques to prevent and treat muscular and skeletal conditions.
Provide athletes with education and counseling related to their injury.
Implement mental strategies that enable athletes to cope with and overcome setbacks or injuries.
Provide nutritional guidance to assist with the rehabilitation process.
Order and interpret results of diagnostic imaging procedures.
Record all medical care information and maintain medical records.
Evaluate athletes prior to sports participation to determine predisposition to injury.
Coordinate sports care activates with other medical experts.
Inform and counsel coaches and trainers on the medical condition of athletes.
Supervise the entire rehabilitation process.
Develop and implement procedures for dealing with emergency injury situations.
Conduct research into prevention and treatment of injuries or medical conditions.
Develop and prescribe exercise programs to condition rehabilitated athletes.
Sports Medicine Physician Requirements:
Degree in Medicine or related (essential).
3 years of residency in sports medicine. (essential)
2 years of specialty training in an accredited sports medicine fellowship program (essential).
Current state medical license (essential).
Completed U.S. Medical Licensing Examination (essential).
Two years of experience as a Sports Medicine Physician.
Thorough understanding of sports culture and the ability to display sound judgment.
Ability to communicate and interact closely with all patients.
Tailor strategies that assist athletes in overcoming difficulties, improving performance and preparing for competition.
Work with a multidisciplinary team including other psychologists, nutritionists, GPs, coaches and physiologists.
Deliver counseling that focus on goal setting, visualization and relaxation.
Equip athletes with mental strategies to cope with and overcome setbacks or injuries.
Innovative thinker with strong conceptual and problem-solving skills.
Superb research and counseling skills.
Profound listening and planning skills.
Passionate about enhancing the self-efficacy of athletes.
Related Hiring Resources