Best Virtual HR Conferences to Attend in 2021:
*The Human Resource Executive's® Annual HR Technology® Conference & Exposition in Las Vegas, NV will take place from September 28 to October 1.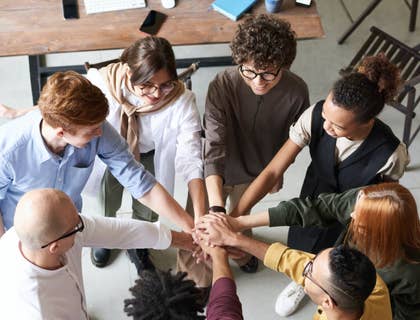 Discover the Top 10 HR Books for 2021, ranked. Includes pricing and frequently asked questions about human resource management books.
FAQs:
How much does it cost to attend an HR conference?
The cost to attend an HR conference ranges from completely free to $2,025.00.
What are HR conferences all about?
HR conferences focus on different facets of human resources, from talent acquisition to using the best technology (HRMS) to further your company's goals. An HR conference usually takes place over two to four days at a hotel or online. Each conference has an agenda and keynote speakers who have achieved success in the industry.
There are also workshops where you will get to explore proven strategic approaches and have the opportunity to network with your peers and industry experts.
What are the benefits of attending an HR conference?
When you attend an HR Conference, aside from networking, you will learn about the latest trends and best practices in human resource management, obtain actionable insights, and share ideas and research to help your organization reach its goals.
How do I decide which HR conference to attend?
This depends on your company's human resource needs. The knowledge that you gain at an HR conference will help you to improve your HR strategy and achieve your company's goals.