The field of human resources is always changing as it adapts to the various advances and demands of the workforce. Several new trends have emerged in 2020, so we've compiled a list of 5 HR trends that you should be paying attention to this year.
5 HR Trends to Watch in 2020:
1. Diversity through blind hiring.
To combat concerns about a lack of diversity among employees, some HR staff are using hiring tools that help them to eliminate any bias towards race, gender, age, etc. This is also called blind hiring. The whole goal of blind hiring is to hire candidates based on their qualifications for the position and nothing else.
How does a company put blind hiring into practice? It could start with simple things like having candidates remove their names from their resumes and job applications before they submit them. This way managers are unable to identify their gender or ethnicity and lean towards an unconscious bias.
Another method is to have all candidates for an open position work on a test or assessment that scores their competency in one or all areas related to the job. With these results hiring managers can find the best candidate based on performance.
Read our article on the benefits of diversity and learn about the difference between diversity and inclusion in the workplace.
2. More online learning.
Anytime that a business can find new ways to add value by giving their employees new knowledge or skills, they should seize the opportunity.
As e-learning platforms and online learning modules have become more advanced, it has become easier to train employees and continue their development within your organization. This also makes learning more efficient, because modules and be assigned to individuals and assessments can be scored automatically, eliminating the need for lengthy group training sessions that are led by a member of your HR staff.
3. Streamlining tasks with AI.
Every workplace should be searching for ways to become more efficient. The rise of artificial intelligence is bringing with it new opportunities for efficiency by helping employers to streamline repetitive tasks. Your employment policies, hiring, benefits administration, and other important but repetitive tasks could all be handled by an AI system.
Check out our article, "How Will Artificial Intelligence Change Human Resources?" to learn more.
4. People enablement.
You might not have heard of people enablement, it's exactly what it sounds like. In a nutshell, people enablement is the intentional use of human resources to enable a workforce to excel. This is done by providing them with the tools and resources they need to get the job done in whatever way is best for them.
People enablement gives people the opportunity to take more control over their career and performance instead of telling them exactly where and how they should use their energy. This kind of freedom is appealing in a competitive job market where people want to make the most of their skills.
Software platforms like Impraise help with people enablement by providing employees with regular performance reports and ways to submit feedback. Impraise makes communication between employees and leaders easier and helps to facilitate alignment within a company so that the culture and systems reflect the values of the employees.
5. A focus on mental health.
For far too long there was a stigma attached to mental health that made it very difficult for anyone who was struggling with depression, anxiety, or some other mental health issue. Fortunately, that is beginning to change, even in the workplace.
People who have mental health issues need to be able to talk openly about their struggles and be supported if they ever hope to overcome them. Companies that offer counseling services and have mental health awareness events will benefit from a happier, more motivated workforce. No one wants to feel like the only reason that they are valued is for their contribution to the bottom line, but with the right steps towards safe workplace, they don't have to.
Final Thoughts:
Whether you are aware of these trends, or you're reading about them for the first time, it is never too late to step up your effort and continue to develop an HR department that is keeping pace with the ever-changing landscape of work.
Pay close attention to these five trends this year, and ask yourself honestly how your business is doing in each of these areas.
FAQs:
What is the latest trend in HR?
Technology is becoming increasingly important to human resources. Analytics and automated tools can be used to maximize efficiency and identify workforce performance issues.
What is new in HR technology?
AI is being used to identify trends and enhance decision making.
VR will be used for sexual harassment training.
Augmented analytics is being used increasingly to analyze people and achieve greater insights.
Visual storytelling is increasing in the recruitment process.
Self-service HRMS is used to increase productivity.
What is Artificial Intelligence in HR?
AI offers significant opportunities to improve HR processes, including self-service transactions, recruiting, talent acquisition, payroll, and reporting. You can learn more about how AI will change human resources here.
For more information on HR trends in 2020, see our detailed guide.
What are HR technologies?
The are many tools that are used by HR personnel, mostly software tools that include hiring and software tools, workforce management features, and others.
Why is human resources important?
Human resource management plays an important role in managing employees and the workplace culture and environment. HRM deals with compensation, performance management, safety, benefits, and employee motivation.
What are the future challenges of human resource management?
Diversity management.
Collaboration and contracting with other organizations.
Including technology as a tool for communication, connection, and evaluation.
What are HR best practices?
Innovative recruitment strategies.
Healthy workplace.
Performance rewards.
Benefits.
Employee feedback.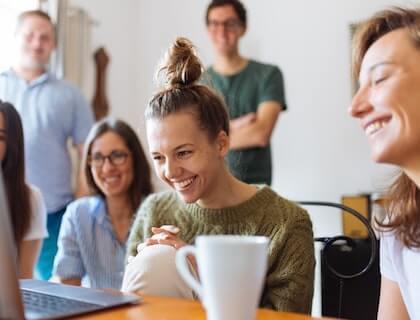 What is people enablement?
People enablement is the intentional empowerment of employees to develop their skills with the assistance of technology, human resources, performance insights, and leadership.