Hypnotherapists are professionals that use hypnotherapy to help clients overcome destructive behaviors, fears and phobias, as well as psychological and physical conditions. They consult with clients to determine their objectives and expectations, explain the concept of hypnosis to clients, and develop treatment plans.
Special Offer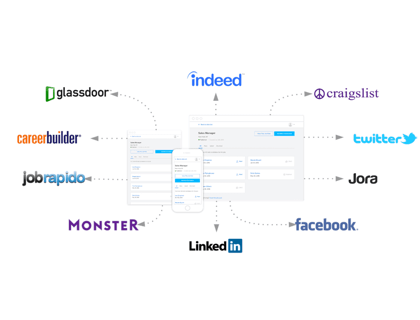 Post Jobs for FREE
Post to over 100+ job boards.
Reach over 150 million candidates.
Completely free trial, no credit card required.
Hypnotherapist Job Description Template
We are looking for an experienced Hypnotherapist to perform hypnotherapy on clients using personalized hypnosis techniques. The Hypnotherapist's responsibilities include scheduling hypnotherapy sessions with clients, discussing clients' medical histories with them, and educating clients on effective self-hypnosis techniques. You should also determine whether additional sessions are required based on clients' progress.
To be successful as a Hypnotherapist, you should be patient, compassionate, and able to remain calm in stressful situations. Ultimately, an exceptional Hypnotherapist should be adept at interpreting clients' reactions during hypnosis as well as demonstrate excellent communication, analytical, and counseling skills.
Hypnotherapist Responsibilities:
Conferring with clients to determine the problem they hope to resolve with hypnotherapy.
Assisting clients in understanding how hypnotherapy can treat or resolve their problems.
Explaining the process of hypnosis to clients to ensure that they understand and are comfortable with the process.
Working with clients to develop suitable treatment plans.
Determining the extent of clients' susceptibility to suggestion.
Inducing a hypnotic state in clients using various techniques based on clients' susceptibility to suggestion.
Carefully observing clients' reactions and documenting their progress for future reference.
Providing clients with feedback after each session.
Answering clients' questions and addressing their concerns.
Hypnotherapist Requirements:
Graduate degree in Psychology, Social Work, Sociology, or related field.
Certification through the National Board for Certified Clinical Hypnotherapists (NBCCH).
Appropriate state licensure.
Proven experience working as a professional Hypnotherapist.
Sound knowledge of hypnosis techniques and psychotherapy.
The ability to interpret clients' reactions.
The ability to remain calm in stressful situations.
Excellent analytical, problem-solving, and counseling skills.
Effective communication skills.
Patient and compassionate.
Related Hiring Resources