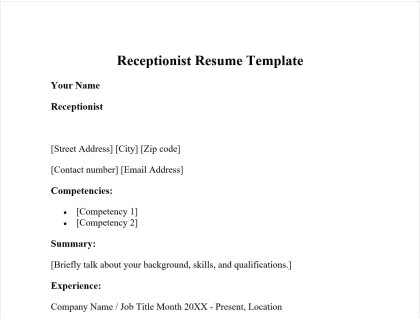 Receptionist Resume — Free Template Download
Download this receptionist resume template in Microsoft Word format.
Download Now
Receptionist Resume Example:
Your Name
Receptionist
[Street Address]
[City]
[Zip code]
[Contact number]
[Email Address]
Summary:
[Briefly talk about your background, skills, and qualifications.]
Skills:
[Competency 1]

[Competency 2]
Experience:
Company Name / Job Title Month 20XX - Present, Location
Company Name / Job Title Month 20XX - Month 20XX, Location
Company Name / Job Title Month 20XX - Month 20XX, Location
Education:
School Name / Degree Month 20XX - Month 20XX, Location
School Name / Degree Month 20XX - Month 20XX, Location
Certificates:
[Certificate 1]

[Certificate 2]
Awards and Promotions:
[Service award 1]

[Job promotion 1]
How to Write a Receptionist Resume:
A complete guide to writing a receptionist resume with a free template.
1.1
Make your summary stand out.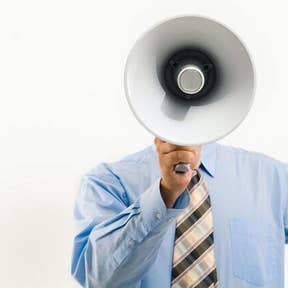 You'll want your summary to create a good first impression, intriguing employers enough to continue reading your resume. Start by showcasing your most desirable qualities including your skills, years of experience, and top achievements.
1.2
Keep your summary short and to the point.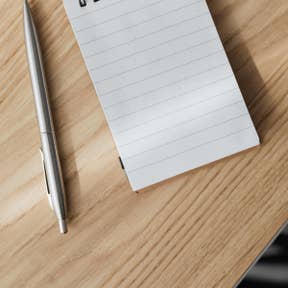 Try to keep your summary under four sentences and only include the most relevant information. End with a sentence about how your specific skill set and experience will make you a suitable receptionist and add value to an employers' organization.
2.1
Start with your most impressive receptionist skills.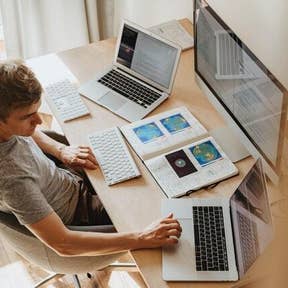 It's important to showcase your key receptionist skills near the top of the page to draw the employer's attention. Make a bulleted list that includes core skills such as proficiency in office software like MS Word and Excel, experience with call screening and forwarding, appointment scheduling, and more.
Don't neglect to mention all relevant skills that could set you apart from other candidates, for example, proficiency in data entry, typing, transcription, or fluency in another widely-spoken language such as Spanish.
2.2
Align your skill set with the job posting.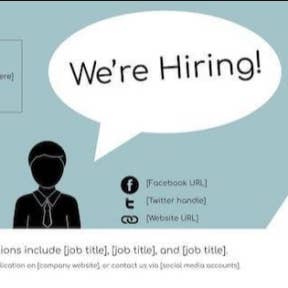 List all relevant skills and competencies you have acquired over time. You'll want to directly match your competencies with the job requirements.
If the job ad, for example, requires knowledge of appointment scheduling software, payment processing, filing systems, office technology, or venue bookings, explicitly mention your experience in that regard. Do not list skills that will not be needed for the position.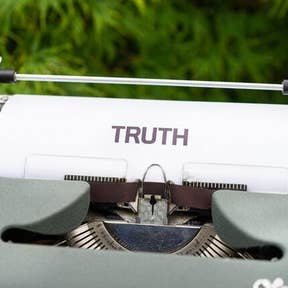 When listing your skills, remain truthful and realistic about your abilities as the hiring process typically requires answering in-depth questions. It may also include practical assessments.
3.
Add your work experience.
3.1
List your experience in reverse chronological order.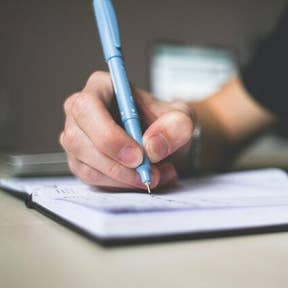 The work experience section is an important part of your resume as employers will want to learn about the tasks you've performed as a receptionist in previous roles. Start this section with your most recent position. You'll want to list the jobs you've held by job title, employer, and location.
3.2
Indicate your core responsibilities.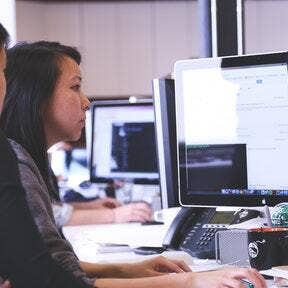 Under each entry, briefly explain what you did in each role in bullet format. Pay special attention to the key job responsibilities assigned to you in each position. This will help employers envisage you in the role and determine the type of tasks you're knowledgeable in.
4.
List your qualifications.
4.1
Add your education information.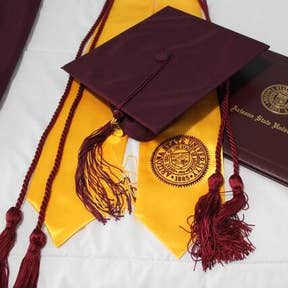 Carefully read the requirements listed in the job ad. While most employers require a high school diploma or GED, others might prefer an Associate's degree with related coursework.
Add your qualifications in reverse chronological order. Each entry should include an institution's name, as well as a start and an end date.
4.2
Mention qualifications in progress.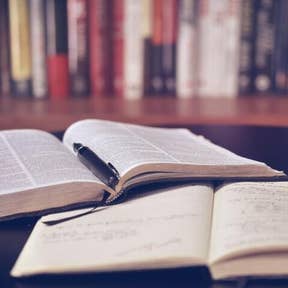 If you're currently studying toward a qualification, write "In progress," followed by the date you expect to complete the qualification.
5.
Add your certificates.
5.1
List any relevant certificates.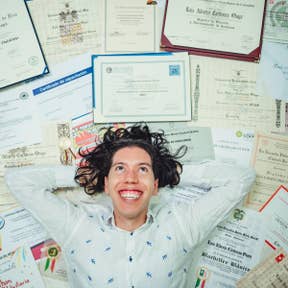 Employers typically look for good literacy, numeracy, and office software skills. Don't neglect to mention any relevant vocational training courses you may have completed, for example, certificates demonstrating your proficiency in word processing, typing, business communication, or administration.
5.2
Start with your most relevant certificate.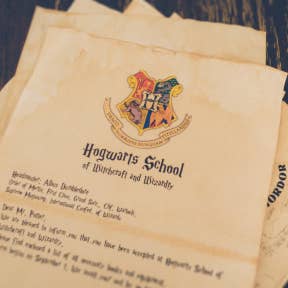 If you obtained more than one certificate, consider which one employers would be most interested in and mention it first.
Common certificates related to receptionist roles include:
Certificate in reception operations and services.
Certification in business communication.
Certificate in office assistance.
Microsoft Office certification.
5.3
Add certification details.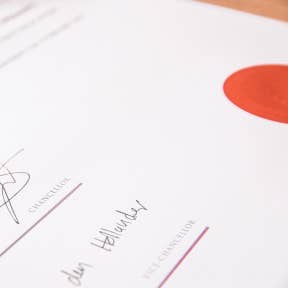 Certificates issued by reputable institutions indicate to employers that you have formal training and demonstrate your commitment to professional development. Be sure to mention the institutions and the dates you obtained your certificates.
6.
Highlight your career achievements.
6.1
Add notable career milestones.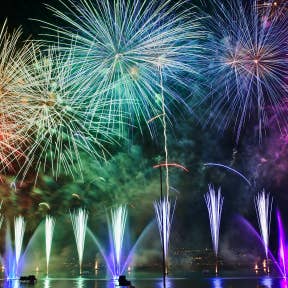 Your career accomplishments are a great addition to your resume because they act as solid references, proving to employers that you're more than capable of exceeding their expectations.
You'll immediately want to capture an employer's attention, so start this section with your most impressive accomplishment as a receptionist.
6.2
Showcase your accomplishments.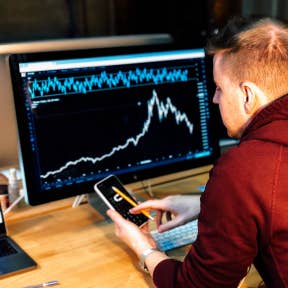 You'd need to provide sufficient details of your accomplishments, for example, successfully streamlining appointment scheduling procedures by recommending and implementing new software, being entrusted with petty cash management, and more.
If possible, add metrics to emphasize the impact your work had on the business. This might include that you on average handled 30+ phone calls a day with no negative client feedback during the last two years, etc.
7.1
Add key career moments at the end of your resume.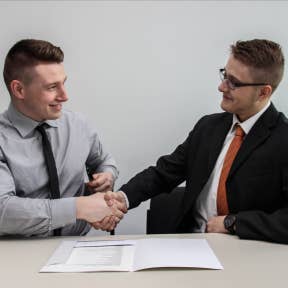 To provide hiring managers with additional insight, be sure to list instances of professional recognition that may be of particular interest to employers. These typically include awards of achievement or merit, or job promotions.
7.2
Briefly describe your awards and job promotions.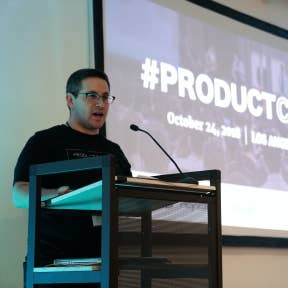 Use bullet points to briefly describe each career award and noteworthy job promotion and list them in reverse chronological order. Remember that each entry should also identify the institution/employer and don't neglect to provide a date.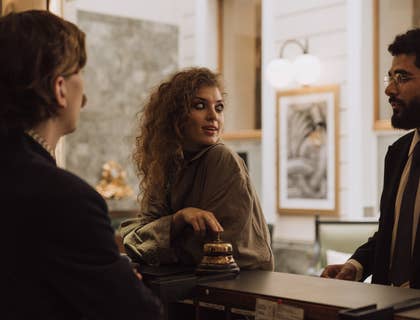 Learn about the key requirements, duties, responsibilities, and skills that should be in a receptionist job description.
FAQs:
What should be included in a receptionist resume?
What skills are needed for a receptionist?
Exceptional interpersonal and communication abilities.
Call answering and forwarding.
Competency with appointment scheduling software.
Proficiency in office software, such as Microsoft Word, Excel, and Outlook Express.
Screening and answering emails.
Maintaining files and records.
Note-taking and relaying messages.
Operating standard office equipment such as printers, copiers, and fax machines.
How long should a receptionist resume be?
A resume should ideally not be more than two pages in length. Even if you have plenty of work experience and achievements to list, mention only the information most relevant to the position you're applying to.
What are some examples of soft skills for a receptionist resume?
Pleasant, efficient, and client services oriented.
Ability to maintain a professional appearance.
Organizational skills.
Troubleshooting abilities.
Time management skills.
Attention to detail.