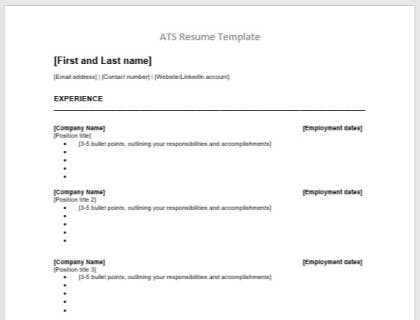 ATS Resume Template — Free Download
Download this ATS resume template in MS word format and make it your own.
Download Now
ATS Resume Template:
[First and Last name]
[Email address] | [Contact number] | [Website/LinkedIn account]
EXPERIENCE
[Company Name] — [Employment dates]
[Position title]
[3 – 5 bullet points, outlining your responsibilities and accomplishments]
[Company Name] — [Employment dates]
[Position title 2]
[3 – 5 bullet points, outlining your responsibilities and accomplishments]
EDUCATION
[School or institution name] — [Year started/ended]
[Degree name or relevant certificate]
[List any special achievements or awards]
[School or institution name 2] — [Year started/ended]
[Degree name or relevant certificate 2]
[Note: your education section can be shorter than this.]
[Only put education if it adds to the value of your job application.]
OTHER
Languages: [Native, secondary, intermediate.]
Certifications: [List noteworthy certifications relevant to the position.]
Technical Skills: [List skills relevant to the position.]
Awards: [Use this point to describe projects or awards relevant to the job application.]
What is an Applicant Tracking System?
An applicant tracking system is a configurable software that employers can use to assist with recruitment and hiring processes. Among other things, applicant tracking systems can automatically extract information from thousands of resumes and build a digital profile of the applicants. This information can then be filtered, searched, and ranked.
Why do employers use ATS?
Many employers hire for several jobs at a time, which means they can receive hundreds of resumes on any given day. Most of the applicants will not have the qualifications or experience needed for the position but feel that it would be worth sending their resume anyway.
Instead of wading through each resume to weed out non-starters, hiring managers use applicant tracking systems to quickly identify candidates with the skills, qualifications, and employment history they are looking for.
How Applicant Tracking Systems Work:
Applicant tracking systems are programmed to act like digital gatekeepers. The ATS parses a resume's content into specific categories and then scans it for pre-programmed keywords to determine if the application should be passed along to the hiring managers. If the ATS does not find matching keywords, it will view the candidate as unqualified and "toss" the resume.
Unfortunately, this means that many qualified candidates with incorrectly formatted resumes will not be identified by the system.
How To Optimize Your Resume for an ATS: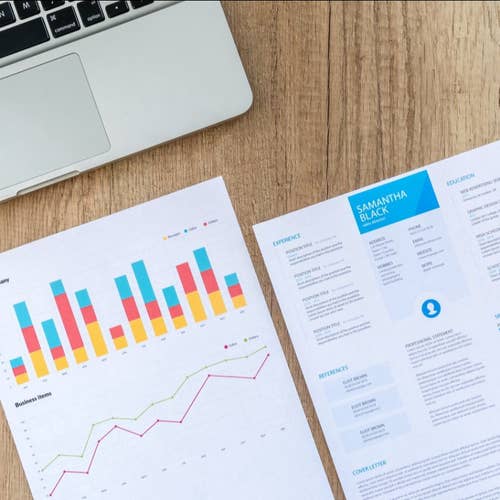 Easy-to-follow steps for optimizing your resume for applicant tracking systems.
1.1
Select the correct file type.
Unless specified in the application text, do not submit your resume in PDF format. While PDFs preserve your original formatting, they are not compatible with all ATS software. If no file format is specified, stick to MS Word formats, including .doc and .docx. Plain text is also an option for ATS resumes but limits your formatting options.
1.2
Don't use headers or footers.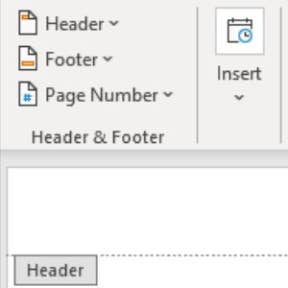 Any information that you put into a header or a footer will not be seen by the ATS. It is best just to remove all the headers and footers from your document to create a more compact design.
1.3
Avoid charts, tables, images, and fancy fonts.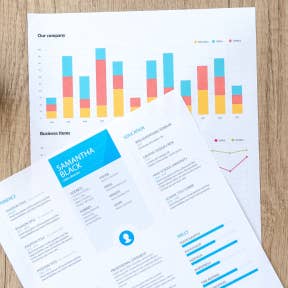 While images, charts, and unique fonts look good to the human eye, they are not seen by the ATS and are often interpreted incorrectly. If you have used a chart to highlight your experience or skills, switch to bullet points or plain text. You should also consider removing any tables and stick with basic fonts, such as Calibri, Arial, Times New Roman, or Cambria.
1.4
Don't try to trick the system.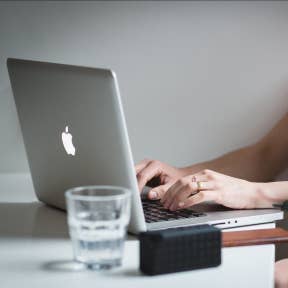 Many applicants attempt to trick the system by adding white text to their resume to "stuff" keywords for the ATS. This does not work and will only result in your resume being thrown out.
2.
Keep it formal and relevant.
2.1
Use formal job titles and full names.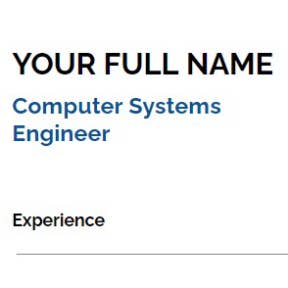 Using unique job titles like "Coding Guru" may look good on your LinkedIn profile but will not be suitable for your resume. Always use the formal job title so the ATS can find and highlight your experience. Also, remember to write out the full names of months and years when listing experience and education.
2.2
Only use relevant information.
A common mistake that many applicants make when applying for jobs is to include information that is not relevant to the position. Under experience and education, you should only list points that relate directly to the position you are applying for. The ATS software will only search and identify select information, so adding more would be unnecessary.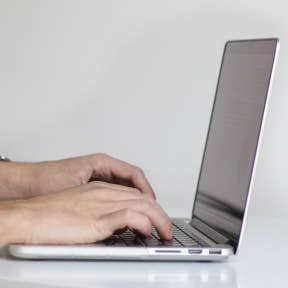 One of the best ways to optimize your resume for an ATS is to add keywords. These are specific hard and soft skills that are mentioned in the application and highlight your experience. If you are unsure which keywords to put in your resume, look up similar job descriptions and use the requirements section as a guide.
3.
Optimize your resume for both humans and an ATS.
3.1
Prepare your resume for humans too.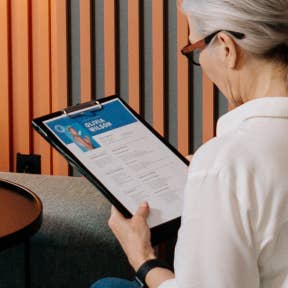 Getting past the ATS is just one step in the application process. Remember that you still need to impress the hiring manager or whoever is going to read your resume next. Prepare your resume so that it is easy to read, logical, and relevant to the job.
3.2
Review your document in plain text.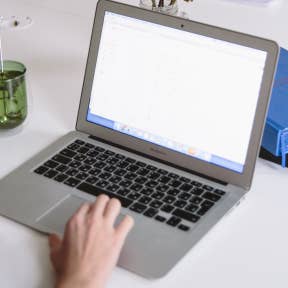 Before submitting, check your resume in plain text to see if all the relevant information will be seen by the ATS.
Check your resume for ATS compliance:
The easiest way to check if your resume is compatible with an ATS is to convert it into plain text. Simply copy and paste your resume into a plain text document such as Notepad and see if there is anything missing. If all the information is still there, and still in the right place, your formatting is correct.
Points to Remember:
Ensure that you have the appropriate qualifications for the job you are applying for.
Don't use the same resume to apply for different positions at the same company. Always tailor your resume to each position.
Analyze the job posting and, where possible, include a few keywords from that posting in your resume.
Write out any software names in full and also include the acronyms in brackets.
Remember, while your resume might have to pass through the ATS, it will still be read by the hiring manager or recruiter in the end, so make sure it reads well.
FAQs:
What is an ATS resume?
An ATS resume is a resume that is optimized for applicant tracking system software.
How do you optimize your resume for an ATS?
What file type should I use for an ATS resume?
Unless specified, use MS Word format (.doc or .docx).
How do I check if my resume is ATS ready?
What should you avoid putting in an ATS resume?
Headers and footers.
Graphs, images, and other graphics.
White text.
Lengthy paragraphs.