A resume is often the first and only impression you're able to make on a prospective employer, so you want to get it right. Resume builders help you craft a polished, professional resume from templates that are proven at getting candidates hired. There are a range of resume builders on the market, both free and paid, that offer useful features.
Get Hired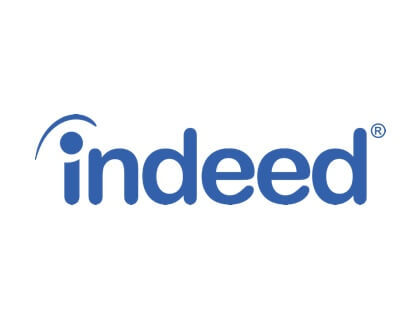 Build a resume that employers will notice. Completely free, no signup required, and instantly downloadable with one click.
Build Your Resume
Choose from 6 different resume templates.
Easily change fonts and colors.
Completely free to use.
Why we Chose Indeed, Resume Genius, and Zety:
Indeed's resume builder is the go-to option for creating professional resumes that make an impression on employers. Indeed offers templates based on employee profiles and work experience, proven advice and tips to help you get hired, and designs that are easily processed by Applicant Tracking Systems. Indeed's resume builder is entirely free of charge.
Resume Genius is a popular choice when looking for a resume builder. Millions of job seekers have used Resume Genius to successfully land a job, with many success stories at Fortune 500 companies. They offer access to an extensive database of free resume and cover letter templates, tips and guidelines, and automatically-generated bullet points and job phrases. Additionally, they offer industry-specific templates and useful writing guides. They charge $7.00 per month annually or $39.00 on a month-to-month basis.
Zety is our third best option for building a resume. They do the basics of resume building really well, along with offering advanced resume building features. They provide a wide range of well-designed resume templates, plenty of customization options, a cover letter builder, a text editor, and tips from resume experts, all with a gentle learning curve. They have a monthly plan ($5.95) and a yearly plan ($71.40).
Things to consider when evaluating resume builders:
You want a resume builder that offers plenty of customization options. A polished template is fine, but sometimes you'll want to make your profile more personal.
A resume builder that offers useful tips, guidelines, or even professional help when crafting your resume is a real asset. These tips can include how far back to list your work experience, whether you have too much or too little detail in a specific area of your resume, and more.
Try and find a free resume builder. Most of the time, all you want is a well-designed, professional resume template you can customize. There are plenty of free solutions that don't have advanced features like LinkedIn importing, but do a simple job really well. If that's all you're after, you'll be well-served with a free platform.
Best Resume Builders in 2020:
| Our Rank | Resume Builder | Review | Starting Price |
| --- | --- | --- | --- |
| 1. | | A perfect companion to its famed job board, Indeed's resume builder offers proven templates as well as expert tips and advice. | Free |
| 2. | | Considered the go-to option for resume-making, Resume Genius excels at producing well-designed resumes with minimal effort. | $7.00/mo annually or $39.00/mo |
| 3. | | Zety provides quality resume templates, costs nothing, offers plenty of customization, and has a gentle learning curve. | $5.95/mo or $71.40/yr |
| 4. | | ResumeHelp is easy to customize and offers more than 20 templates to work from, as well as pre-written content. | $7.90/mo (billed annually at $94.80) |
| 5. | | Offers unique features such as resume analytics, Google Docs integration, and custom domain creation. | Free |
| 6. | | Offers plenty of customization that gives users more control over the final look, as well as an option to import your information from LinkedIn. | Free |
| 7. | | Offers useful features like highlighting important skills and keywords as well as searchable skills and job titles. | Free |
| 8. | | Provides industry-specific resumes, plus a variety of sample templates and LinkedIn imports. | Free |
| 9. | | Offers blank slates for experienced designers as well as professional resume templates. Ideal if you have a design background. | Free |
| 10. | | Has an award-winning resume builder that offers personalized resumes with expert recommendations and plenty of customization. | Free |
| 11. | | Offers plenty of design templates with customization options. | $59.00 for 12 weeks or $7.95/mo annually |
| 12. | | Intuitive online resume builder with a range of professional resume templates and examples. | Free |
Indeed vs. Resume Genius vs. Zety:
Resume Genius and Zety offer advanced features like expert opinions and cover letter tools, although Zety does not offer industry-tailored resumes. They are similarly priced, with Zety being the slightly cheaper option at $71.40/yr compared to Resume Genius' $95.40/yr.
For a resume builder that is entirely free, Indeed offers a ton of value. Its industry proven templates and recommendations are its key features, but Resume Genius offers all of those plus industry tailored templates and more control over design. Indeed is a good choice if you're trying to save money.
Although not comparable in price, Zety and Indeed offer a similar resume building experience. They both offer pre-written content and an excellent range of professional designs. Being free of charge, Indeed offers more value and is ideal for job seekers who don't want to spend too much.
Indeed vs. Resume Genius vs. Zety Comparison:
| Offer | Indeed | Resume Genius | Zety |
| --- | --- | --- | --- |
| Starting Price | Free | $95.40/yr | $71.40/yr |
| Cover Letter Tool | ✓ | ✓ | ✓ |
| Expert Resume Advice | ✓ | ✓ | ✓ |
| Pre-Written Content | ✓ | ✓ | ✓ |
| Industry-Specific Resumes | x | ✓ | x |
| Design Customization | x (Limited to color and font editing) | ✓ | ✓ |
| LinkedIn Importing | x | x | x |
FAQs:
Is Zety resume builder good?
Zety is our second best resume builder and is a very popular choice. It offers advanced features such as expert resume advice, a cover letter builder, a wide range of professional design templates, and an affordable price of $71.40 per year.
What is the best free online resume builder?
Is Zety resume builder free?
Zety has lets you create a free link to your resume from which you can download it. Simply create your resume, choose "Online Resume" from the header, create a link, and open it with your browser.
Where can I make a resume for free?
Does Google have a resume builder?
Yes. Google has a Resume Builder tool that creates simple, clean resumes with ease. Simply sign in with your Google Drive account, enter your information, select a template, and a professional-grade resume will be generated. It's a basic, no-frills resume builder without advanced features like professional advice, pre-written content, and design customization, but it gets the job done.