Characteristics associated with a strong work ethic:
Determination.
Reliability.
High productivity rate.
Punctuality.
Sense of responsibility.
Hard-working behavior.
Respectful attitude.
How to Hire for a Strong Work Ethic: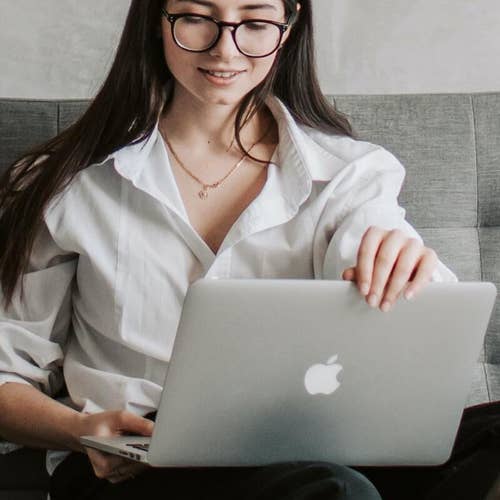 A quick guide to hiring employees with a strong work ethic.
1.
Get to know the potential candidates.
1.1
Thoroughly assess the candidate's resume.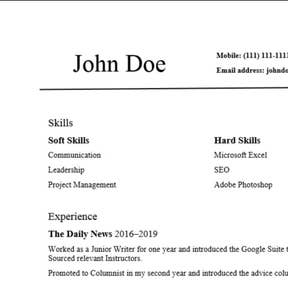 Look out for information that indicates a candidate is an outstanding employee, such as promotions, company loyalty, and steady employment.
In addition, candidates with a strong work ethic could also have received major awards and recognition at their previous place of employment. Whether it's the employee of the month or salesperson of the year award, these are the types of individuals you want to look out for.
1.2
Ask behavioral interview questions.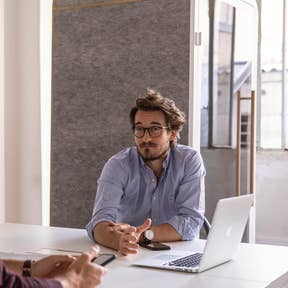 Now that you've compiled a list of applicants with outstanding resumes, you can start the interview process. There are multiple methods to use during an interview. To find hard-working and reliable employees, consider conducting behavioral and structured interviews.
Examples of behavioral interview questions include:
How have you dealt with an angry or upset customer?
Have you ever gone above and beyond to help a customer? What did you do?
Tell me about a time when you had to fight for an idea at work.
Can you recount a time where you had to make an important decision quickly? What did you decide? What were the results?
Have you ever been in a business situation that was ethically questionable? What did you do?
2.
Conduct behavioral and practical assessments.
2.1
Provide pre-hire assessments.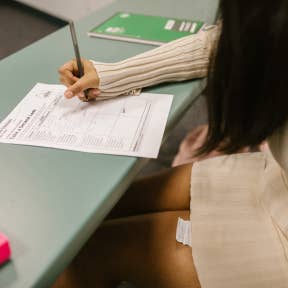 Pre-hire assessments are a great way to predict how hard-working a job applicant is, if their personality suits the job and if they're capable of learning to do the job.
Three commonly used pre-hire assessments include:
Workplace Productivity Profile (WPP).
Criteria Personality Inventory (CPI).
Employee Personality Profile (EPP).
Workplace Productivity Profile:
The Workplace Productivity Profile (WPP) pre-hire employment assessment is a popular choice used to evaluate a candidate's work ethic and on-the-job performance. Based on the five-factor model (FFM), with the additional dimension of Leadership Orientation, the WPP is generally used for entry-level jobs that will require hard-working individuals.
WPP measures four traits:
Conscientiousness.
Perseverance.
Integrity and honesty.
Attitudes toward Theft and Fraud.
The top two traits evaluate an applicant's potential work habits and can help indicate whether an applicant will be a conscientious and reliable employee.
Criteria Personality Inventory:
The Criteria Personality Inventory (CPI) is a personality inventory based on the "Big Five" personality traits:
Extroversion.
Conscientiousness.
Agreeableness.
Openness.
Stress tolerance.
The top three traits are linked with job performance and a strong work ethic, particularly the conscientiousness trait. Applicants with high scores in conscientiousness have proven to be cautious, self-disciplined, detail-oriented, and dependable.
Employee Personality Profile:
The Employee Personality Profile (EPP) is an upgraded version of the CPI assessment. With this assessment, recruiters are able to predict how applicants will integrate and work alongside co-workers, managers, and clients.
The EPP assessment measures 12 traits:
Achievement.
Assertiveness.
Competitiveness.
Cooperativeness.
Managerial.
Motivation.
Patience.
Self-confidence.
Openness.
Stress tolerance.
Extroversion.
Conscientiousness.
The EPP can be used for all job roles and includes job-specific benchmarks, allowing recruiters to effortlessly match an individual's scores against composite profiles. With 140 items, the assessment can take up to 15 minutes to complete.
2.2
Invite applicants for job shadowing.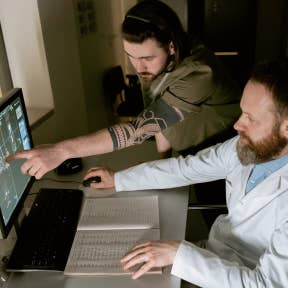 Job shadowing is the ideal opportunity to see how applicants fit the position and work environment. When applicants job shadow, consider assessing their performance by providing them with ample work.
Depending on the position, they should already be able to perform basic tasks. Be on the lookout for applicants who are punctual and able to meet deadlines and go the extra mile when completing tasks.
3.
Perform a thorough reference check.
3.1
Identify candidates' strengths and weaknesses.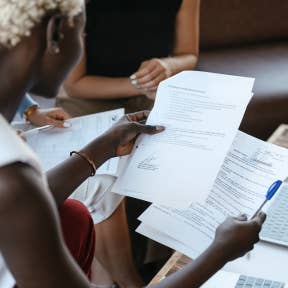 Review candidates' interview answers, assessments, and their job shadowing performance, and compare your findings with the daily tasks mentioned in each candidate's resume. This will help produce a better understanding of the duties each candidate excels at and identify areas to concentrate on during reference checks.
3.2
Ask questions that highlight candidates' work ethic.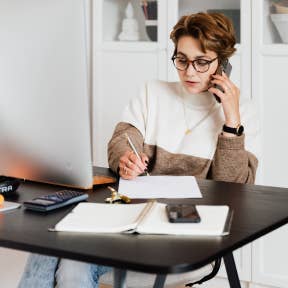 Before you make the final decision, you will have to conduct telephonic reference checks. It's important that you maintain a level of consistency when it comes to checking references.
Ask multiple questions relating to the applicant's previous standard of work ethic and job performance. Look for real-life and detailed examples of strong work ethic traits.
3.3
Introduce a probation period.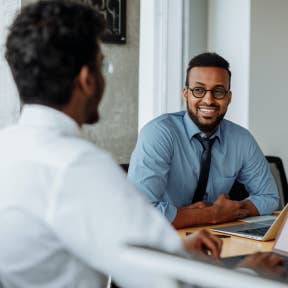 Once you've successfully chosen the ideal candidate, consider implementing a probation period where employers can assess the candidate's performance over a designated period. Once the probation period is over, meet with the candidate to discuss areas that require improvement and provide an honest assessment of their work.
FAQs:
What is good work ethic list?
Determination.
Dependability.
High productivity rate.
Punctuality.
Sense of responsibility.
Hard-working behavior.
Respectful attitude.
How can I find job applicants with strong work ethic?
What is the definition of a good work ethic?
An employee has a good work ethic when they are hard-working, reliable, dependable, and motivated to provide consistent quality work. These individuals are generally led by set values and morals.