Pros & Cons of Telecommuting:
Pros
No daily commute for employees.
Employers can save on the cost of renting office space.
Employees tend to be more motivated when they have a greater degree of control over their work environment.
Lots of free or low-cost remote work apps that make it easy to host video calls and collaborate on projects.
Cons
Employers cannot monitor employees as closely as they could in an office.
In-person team meetings are not possible.
No opportunity for bonding and social engagement.
Some employees may take advantage of being in control of their work schedules.
Telecommuting Jobs:
Telecommuting is well-suited to many different jobs, including:
In some companies, employees in positions like these may be allowed to work either partially or exclusively from home.
Telecommuting vs. Remote Work:
People often talk about telecommuting and remote work interchangeably. While they can refer to the same thing, remote work usually refers to work that is done by a contractor or distant employee for a company that has no central location. Telecommuting, on the other hand, refers to employees who work part or full-time from their own homes and may occasionally visit a central office.
How to Manage Telecommuting:
The transition to working from home can best be managed by constructing a thorough company policy and ensuring that your workers are adequately prepared for their new working environment.
1.
Follow these three rules.
1.1
State your telecommuting policy.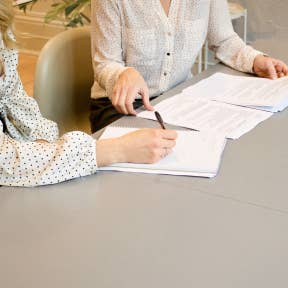 Typically, employers who allow for telecommuting have their own telecommuting policy. This policy contains details about how work that is done from home will be measured, what hours employees are expected to be available, when telecommuting is not acceptable, and so on. Many employers will also state their telecommuting policy when advertising a new position that has the potential to be done outside of the company's main office.
1.2
Assist employees where needed.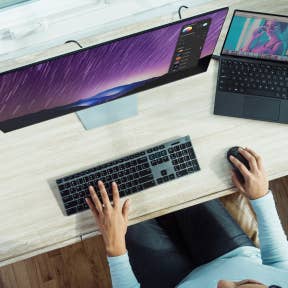 Some employers compensate employees with a small stipend for technology or rental at a co-working space, but it is viewed as the employee's responsibility to find a suitable workspace that has a reliable internet and phone connection.
1.3
Use technology to stay connected.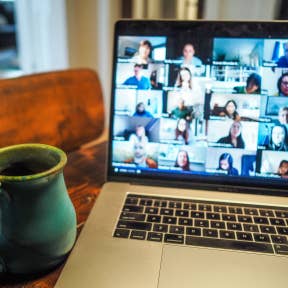 Telecommuting is only possible because of phones, messaging apps, project management tools, and video conferencing platforms. Companies with successful telecommuting policies use all of these to stay in touch with their telecommuting employees and keep everyone on the same page. Popular tools for telecommuters include Slack, Zoom, and Google Docs.
FAQs:
What is a telecommuting position?
A telecommuting position is a job that can be done either partially or entirely away from the company's actual office. Normally, telecommuting employees work from home.
What is the difference between telecommuting and working remotely?
There is a good deal of overlap between the phrases "telecommuting" and "working remotely" and people often use them interchangeably. However, working remotely generally refers to work that is done 100% at home or on-the-road for a company that has no physical office space.
What are the benefits of telecommuting?
No commute for employees.
Reduced company costs.
More flexible working hours.
Motivated workers.
What are the four drawbacks of telecommuting?
It can be harder to monitor employees.
In-person team meetings may happen infrequently.
Fewer face-to-face social opportunities, which can leave people feeling isolated.
Some workers may abuse their telecommuting privileges.
Is telecommuting good or bad?
Telecommuting can be either good or bad depending on the type of worker that you are. If you are self-motivated and enjoy being able to work alone, telecommuting is a great option. On the other hand, if you need to work closely with others and require more social interaction on a day-to-day basis, telecommuting might not be for you.
What companies use telecommuting?
Amazon.
Dell.
Hilton.
Salesforce.
GitLab.
Gartner.
What is another word for telecommuting?
People sometimes call telecommuting "working remotely."