Toptal is a recruitment site for employers in search of top freelance software developers, designers, finance experts, and project managers around the world. The platform has a rigorous screening process, only accepting 3% of freelancer applications each year.
Hire Top Talent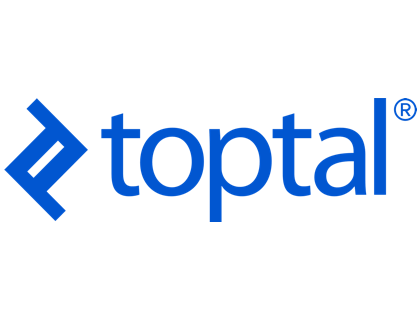 Toptal is an elite network of the world's top talent in business, design, and technology, expertly matched to fit your business needs, on demand.
Get Started
Pricing:
Toptal's pricing varies according to a freelancer's profession, their location, and whether you need them for an hourly, part-time, or full-time project. Hourly jobs range from $60.00 to $90.00 per hour; part-time jobs from $1,000.00 to $3,200.00 per week; and full-time jobs from $2,000.00 to $6,400.00 per week.
In addition, you'll need to make an initial deposit of $500.00 that will be applied as a credit to your first invoice once you make a hire. If you decide not to move forward, your deposit will be refunded completely.
How to Post a Job on Toptal:
Log in to your account and submit a job online, including your job description, location, salary etc.
The Toptal team will review your job and match your company with the best candidates.
After you review and sign off on the recommended candidate, they'll be ready to join your team remotely.
Key Information Table:
| | |
| --- | --- |
| Co-Founders | Taso Du Val and Breanden Beneschott |
| Founded | 2010 |
| Headquarters | San Francisco, CA |
| CEO | |
| Number of Employees | 1,000+ |
| Phone Number | 1 (888) 604-3188 |
| Address | 548 Market St, San Francisco, California |
| Website | |
FAQs:
How can I edit a job posting on Toptal?
From your Toptal dashboard, select the job posting you would like to edit. After you've made your changes, click Confirm.
How can I delete a job posting on Toptal?
From your Toptal dashboard, select the job you would like to remove. Click the Delete icon next to the job listing.
How can I create a Toptal account?
Click "Hire Top Talent" in the top right corner of the homepage. Fill in the required fields and then enter your email address, company name, and contact name to open an account.
What are some Toptal alternatives?