Taleo, also known as Oracle TBE Cloud Service, is an application suite for recruiting, hiring, onboarding, and retaining employees. It includes the Taleo applicant tracking system. Taleo was acquired by Oracle in 2012.
Special Offer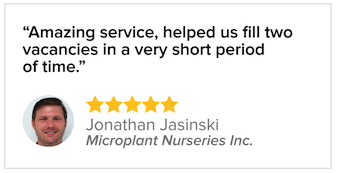 Post Jobs for FREE
Completely free trial, no card required.
Reach over 150 million candidates.
Taleo Pricing:
Taleo does not disclose pricing. You'll need to get in contact to find out what it would cost your business. One document available online shows pricing for the state of Oklahoma starting at $5,000 per year. But pricing will vary depending on the size of your business, the Taleo products you need, and type of organization using it.
Taleo Key Information Table:
| | |
| --- | --- |
| Founder | Louis Tetu |
| Founded | 1996 |
| Headquarters | Redwood City, CA |
| CEO | Mark Hurd (Oracle) |
| Number of Employees | 138,000 (total at Oracle) |
| Number of Customers | 5,000+ |
| Phone Number | (800) 633-0738 |
| Address | 500 Oracle Parkway Redwood Shores, CA 94065 |
| Website | oracle.com/applications/taleo.html |
Taleo Reviews:
| Company Name | Rating | Review |
| --- | --- | --- |
| Sparks | 3 | Taleo is relatively easy to use and has a broad range of functionality. It is also extremely customizable. The user experience leaves something to be desired, it feels outdated. Taleo is not particularly intuitive, and needs stronger integration with other HR systems. |
| Edmonton police service | 4 | A pro of this software is that it is intuitive. Also it allows an applicant to maintain a portfolio. |
| MOSAIC Technologies Group | 4 | Customizable ATS system - Easy to use as long and you spend the time to set up correctly - Fairly quick to set up - Different products to suit smaller vs. larger customers. |
| Global Groupware Solutions | 3 | When you think of Oracle, you can only think of greatness. Unfortunately Taleo does not live up to the mark. The following are the flaws that I have found as a user. 1. Very slow. 2. Too many filters that makes it very confusing for a new user. 3. Not very user friendly as one needs to spend much time in first understanding the product and then use it. |
| MCG Real Estate | 1 | The service is technical, too technical. Long-time in the market place. Terrible reputation with most candidates and growing with their customers. |
| BWBacon | 4 | This does pretty much does everything you might need.... Offer letters, tracking, emails, searchability. |
| CPECC | 3 | As a corporation, we were looking for a recruitment software and candidate management system that could safely store all our business data. Taleo certainly delivers on this front! It's an easy-to-use/user-friendly software with great customer service to back it up. I do recommend this product for businesses with 10-10,000+ employees who are looking for a cost-effective way to manage their recruitment process. |
| Hanmi Bank | 2 | Taleo Enterprise Edition has limited configuration capability and it is extremely hard to get any customer support because you have to put in a ticket and wait for them to call you back. |
| ALTA IT Services | 4 | Simple to review information, lots of features, easy to use without needing extensive training, easy GUI interface. |
| Dedicated Systems INC | 4 | I used this system as a recruiter for a major trucking company -- Taleo is a great product for storing, managing, and reviewing potential recruits. Job postings are simple enough and allow for quite a bit of in depth detail if needed. From the job seeker side, it is a typical long drawn out process to fill out, and it does lack abilities to pull in correct data from Resumes when loaded. |
Taleo FAQs:
Where can I find the Taleo login for employers?
Go to the Taleo page on Oracle's website at oracle.com/us/products/applications/taleo/business-edition/recruiting/overview/index.html, then click on "Sign In" in the upper right corner, to the left of the country/region selector. You can find the Taleo Business edition login here: tbe.taleo.net/login/. For the Taleo manager login page, you'll want to go here: tbe.taleo.net/MANAGER/dispatcher/login.jsp.
Is the Taleo applicant tracking system made for small business use?
The Taleo ATS is generally considered to be a tool for larger businesses, especially corporate or enterprise companies that do larger scale hiring. Generally, you'll see companies that hire nationwide or globally on a constant basis using Taleo software. However, the Oracle TBE Cloud Service is specifically designed for use by smaller to mid-sized businesses.
What are the main features Taleo HR software offers?
The Taleo system offers numerous features, including the Taleo CRM, sourcing tools, recruiting automation, and onboarding tools. It also integrates with Oracle Fusion, Taleo resource management software.