Staffing agencies are engaged by employers to find candidates to fill their open vacancies. These roles can be permanent, temporary, contract, hourly, or part-time. They are also known as employment agencies, recruitment agencies, temp agencies, staffing companies, and temporary agencies.
Special Offer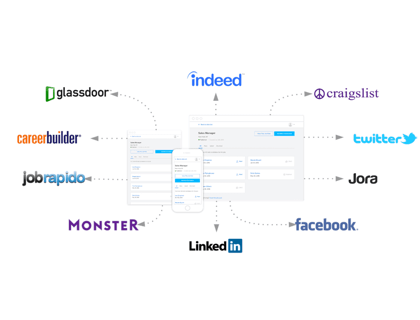 Post Jobs for FREE
Completely free trial, no card required.
Reach over 150 million candidates.
Top 75 Best Staffing and Recruitment Agencies:
We reviewed more than 3,000 staffing agencies and found the ones that have the best reviews, are widely recognized for their work and are able to reach big candidate pools. If you have not used a staffing agency before, our list of top staffing firms is a great place to start your staffing agency panel shortlist.
Best General Staffing Agencies:
The top staffing companies and best recruiting firms on our list work across a number of different industry verticals and are able to hire candidates for a wide variety of roles. Due to their breadth of offerings, many of these recruitment agencies are the largest staffing firms in the U.S.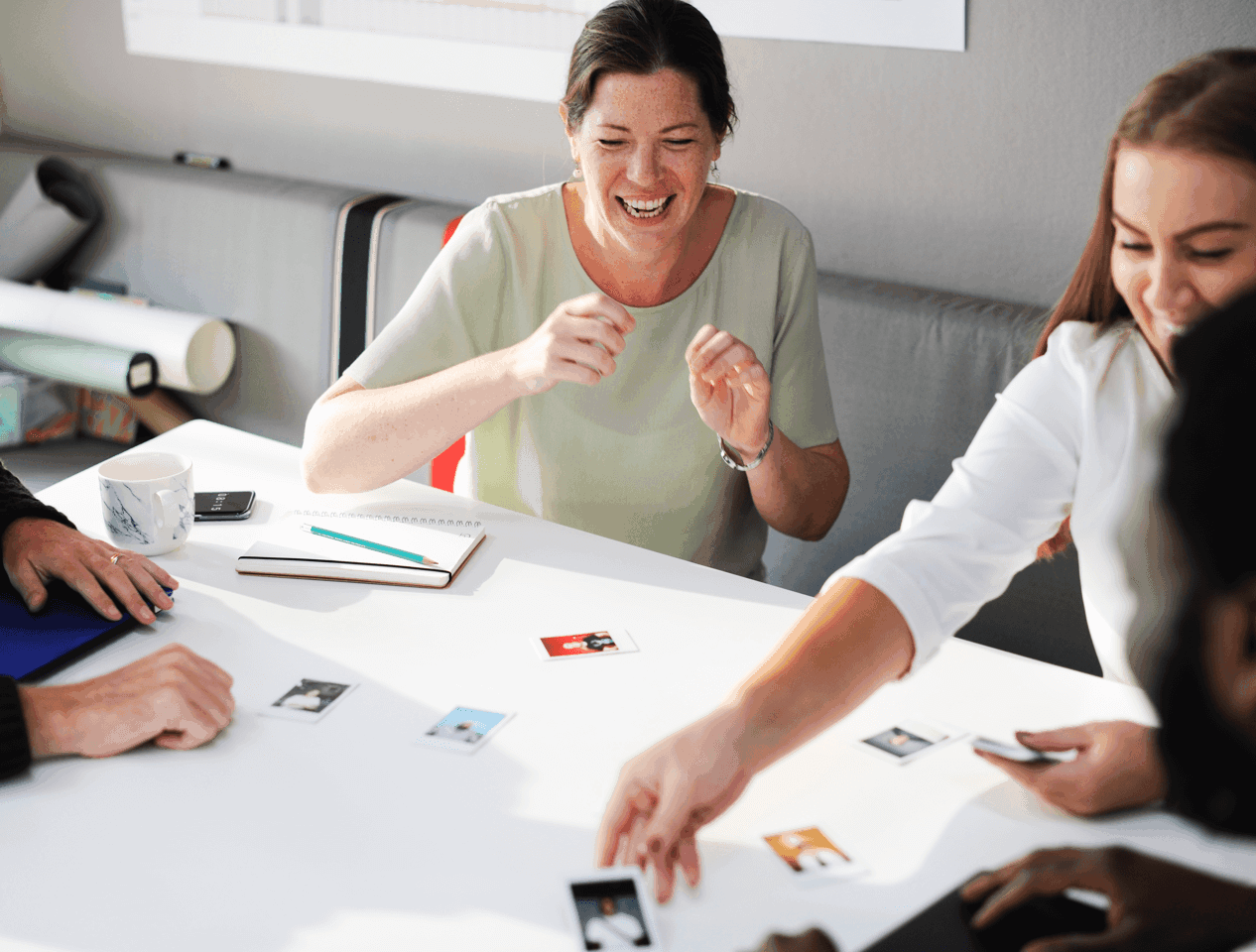 | Our Rank | Agency Name | Description |
| --- | --- | --- |
| 1. | | Kelly Services founded the temporary staffing industry in 1946, and continues to be an industry leader. Kelly Services offers a complete range of staffing solutions world wide, and manages the employment of more than 1 million workers, either directly or through supplier partners. The company has won numerous awards, including Intel Corporation's Certified Supplier Quality Award and Johnson & Johnson's Supplier Diversity Partnership Award. They serve a wide array of companies, organizations and industries. |
| 2. | | KNF&T has provided businesses in Massachusetts with staffing services since 1983, and is among the largest temporary placement firms in the state and one of the leading women-owned staffing businesses in Boston. KNF&T specializes in diversity search, is a certified Supplier Diversity Office, and has been awarded by Banker & Tradesman for their executive search and temporary staffing programs. |
| 3. | | Randstad was founded in 1960 and has grown to one of the largest staffing firms worldwide, with locations in 39 countries. It's also one of the largest staffing firms in the U.S., and provides temporary, temporary-to-hire and permanent placement services each week to over 100,000 people. It supports communities through various charities, including Goodwill, Hire Hope, Voluntary Service Overseas and more. |
| 4. | | Adecco has been in the staffing business for more than 50 years, and is an industry leader worldwide and in the U.S., with more than 500 locations and 70,000 workers in 60 countries. Adecco is a member of the National Minority Supplier Development Council, Women's Business Enterprise National Council, and Elite Service Disabled Veteran Owned Business Network. It is also involved in numerous charity programs. |
| 5. | | Aerotek started in Baltimore in 1983, and has since grown to a worldwide provider of staffing services in all major industries, having placed hundreds of thousands of workers. The company has won numerous awards, including Forbes' 2016 Best Employers, and partners with a diverse slate of vendors for companies interested in encouraging an equitable workforce. |
| 6. | | Founded in 1948, Robert Half has been named to Fortune Magazine World's Most Admired Companies list multiple times, and has 400 locations world wide. Their divisions place professionals on a temporary, temporary-to-hire and full-time basis in the fields of accounting and finance, technology, office administration, legal, and creative, marketing and design. Robert Half is involved in many charities and initiatives world wide. |
| 7. | | Roth Staffing has served organizations nationwide since 1994, and since then, they've won an unreal number of awards, including the Best Staffing Firms to Work For award - 6 times! They can handle anything from hiring temps to executive search. |
| 8. | | Integrity Staffing Solutions was founded in 1997 by Todd Bavol, and has grown into an nationwide staffing firm that offers help in the warehouse, light industrial, finance and professional, and administrative and clerical fields. It can handle high-volume staffing solutions, as well as temp-to-hire, temp, direct hire and contract work. |
| 9. | | HH Staffing has served Florida businesses since 1988. They pride themselves on great screening that saves time by getting the best candidates fast. They provide professional staffing services, strategic contingent workforce strategies, and traditional staffing and recruiting services. They can also help with drug testing and payroll. The company has been recognized with numerous awards for its staffing expertise. |
| 10. | | Insight Global provides staffing services to Fortune 500 companies in the U.S. and Canada. They provide temporary staffing, temp to hire, direct hire and managed services in the IT, accounting and finance, engineering and government sectors. They're well known among accounting temp agencies, and have won numerous awards and accolades, including Glassdoor's Top 10 CEOs. |
| 11. | | Spherion started providing staffing services in 1946, and helped more than 3,000 clients with staffing services last year. They offer flexible and project-based staff, with direct-hire placements and comprehensive workforce solutions. Spherion can help companies that need anything from an individual staff member to large-scale staffing engagements, in many different industries. |
| 12. | | Creative Circle connects clients to creative staff, including advertising, marketing, creative, digital, and interactive professionals. They were named #1 Creative Staffing Firm in the U.S. in 2015, and have been in business for 14 years. Creative Circle provides full-time and freelance help. |
| 13. | | CornerStone Staffing has served the Dallas-Fort Worth metro area since 1991. CornerStone specializes in a variety of industries, including office professional, accounting, finance, call center, healthcare, IT, engineering and more. Their mission statement is: To Know J.O.Y. through our work! Jesus first, Others second, and You (ourselves) third. |
| 14. | | Atrium was established in 1995, has been recognized as one of the fastest growing women-lead firms in the country, and as a top Diversity Staffing Firm. It offers services in a number of industries, including creative, skilled labor, professional and administrative support. |
| 15. | | Artisan has been providing staffing services in interactive, digital, marketing and creative since 1988. This includes hard to hire positions such as graphic designers, web and mobile developers, UX designers and more. Artisan works with more than 2,000 companies across the U.S. and has won many staff agency awards. |
| 16. | | PrideStaff was founded in Akron, Ohio by a U.S. Army Veteran, and has since won several agency staffing awards. They can help business with temporary staffing and direct hire placement, and source staff for accounting, administrative, clerical, customer service and light industrial positions in the Akron, Ohio area. |
| 17. | | Primary Services has helped more than 25,000 workers find jobs since being founded in 1988. They've earned top vendor awards from several Fortune 250 clients, some of whom they've worked with more than 17 years. They can do work ranging from from a single placement to acting as an outsourced recruiting department. |
| 18. | | AccruePartners is an award-winning, women-owned recruiting firm that works with both mid-size and large, Fortune 500 companies across the U.S. They provide employees for a range of jobs, including marketing, financial services, engineering, accounting, IT and more. Since 2002 they've placed more than 26,000 workers, who have a 92 percent first year retention rate. |
| 19. | | Meador has provided staffing services to Houston and the U.S. since 1968. Part of their vision is to conduct work using Biblical principles as the foundation for their behavior and actions. They offer a range of services, including payrolling, vendor-on-premise, single source management/managed staffing, training, temp, contract and temp-to-hire. |
| 20. | | SNI was founded in 1998 by a former Robert Half executive, and has grown to one of the largest staffing firms and IT recruiting firms in the U.S., with revenues of more than $100 million. They offer temp, temp-to-hire and full time placements in the areas of accounting, finance, banking, administration, legal support and technology. |
| 21. | | Award Staffing has provided recruiting services in Minnesota for the past 24 years. They can help companies with commercial, professional, retail and hospitality staffing. They also train and certify employees to prepare them for their jobs. Award Staffing is one of the largest locally owned light industrial and skilled industrial staffing companies in the Minneapolis-St. Paul region of Minnesota. |
| 22. | | Lasalle Network was founded in 1998, and continues to be a privately held company. It specializes in staffing for accounting and finance, tech, office services, call center, HR, Marketing, supply chain, healthcare revenue cycle and executive search. Lasalle Network works with companies of all sizes and offers flexible payment plans and is well known among top tech recruiting firms. |
| 23. | | The Hype! Agency specializes in event staffing and execution. They provide a variety of talent for events, including field marketing managers, brand ambassadors, product samplers, drivers, costume characters and mascots, product marketing specialists, street teams and much more. |
| 24. | | The Help Company offers staffing for homes and offices, specializing in chefs, childcare workers, housekeepers, corporate placements, estate management and eldercare. They've been in the business for more than 30 years, and have a high retention rate. |
| 25. | | Remedy Intelligent Staffing has been in the business since 1965, and offers recruiting, workforce management, performance management, risk management, order and billing management and screening and selection services. Remedy also offers video interviewing to help shorten the hiring process. The company has worked with businesses of all sizes. |
| 26. | | Davis Companies offers staffing services in the engineering, advanced manufacturing, professional and software areas. Davis got started in 1985, and has received many industry awards since. They're also involved in charity projects, such as Habitat for Humanity and Hope for the Holidays. |
| 27. | | CoWorx Staffing Services provides staffing in the administrative, call center, light industrial, distribution, luxury beauty and fragrance and 3rd party logistics areas. Staffing solutions include temp staffing, direct hire, managed services and payrolling. They received the Best of Staffing Award for Clients in 2012, 2013, 2014 and 2015. |
| 28. | | Workway offers temporary, temp to hire, and direct hire placement. When they opened in 2015, they were the first in the staffing industry to nationally specialize in the areas of title, escrow, mortgage and foreclosure. They've since broadened to offer services in many areas, from administrative to executive search. |
| 29. | | Pinnacle is Manitoba, Canada's largest recruitment firm. They can offer help with executive recruiting and in the accounting and finance, construction, engineering, HR, industrial and skilled labor, insurance, IT , manufacturing, office support, procurement, restaurant and hospitality and sales and marketing areas. Pinnacle is involved in several local charities. |
| 30. | | Started in 1971, Seek is the 4th largest woman-owned business in Wisconsin, and one of the largest staffing companies in the state. Services include direct-hire, temp-to-hire, temp, job training and HR consulting. Areas include light industrial, corporate support, skilled, professional and information technology. |
| 31. | | Since 1998 Star Staffing has served businesses and job seekers throughout Sonoma, Marin, Napa, Solano and surrounding counties. Because of their location, they've developed specialized expertise in the wine industry. They can also help in the areas of light industrial, heavy industrial, event staff/hospitality, office/clerical, accounting/finance, marketing/sales, administrative/executive, engineering, IT and HR. |
| 32. | | Keepers Staffing was founded in 2001, and has prided itself on offering the best experience for both its candidates and clients. They've won several national awards in their industry, and backs all their placements with a 90-day guarantee. They staff in the admin, HR, banking, call center, healthcare, and property management areas. |
| 33. | | Snelling was started in 1951 by Lou and Gwen Snelling. They offer direct hire, temp-to-hire, temp and onsite staffing services. The company prides itself in working with military veterans, and has received several staffing industry awards. |
| 34. | | Founded in 1970, Nelson has grown to cover a wide array of staffing areas, including finance and accounting, executive search, legal, tech, engineering, computer gaming, digital media, administrative, clerical, HR, manufacturing, production, and wine and beverage. In 2011 Nelson was the preferred staffing partner of the San Francisco 49ers. |
| 35. | | JWilliams Staffing prides themselves as being the the #1 real estate staffing company in the U.S. They specialize in finding staff for positions including new homes sales and marketing, property managers, leasing consultants, escrow and mortgage professionals, general office, admin and accounting, special events and residential auctions. |
Top Temporary Staffing Agencies:
Temporary employment agencies offer some of the best value for money of all the different types of staffing firms. It is possible to outsource your entire employer-employee relationship to them so you no longer need to worry about hiring, firing, screening, payroll, or even insurance. The best temp agencies on this list offer most of these services and some even offer employee training. A temp agency is best used when you have extremely variable staffing requirements with minimal advance notice of hiring needs.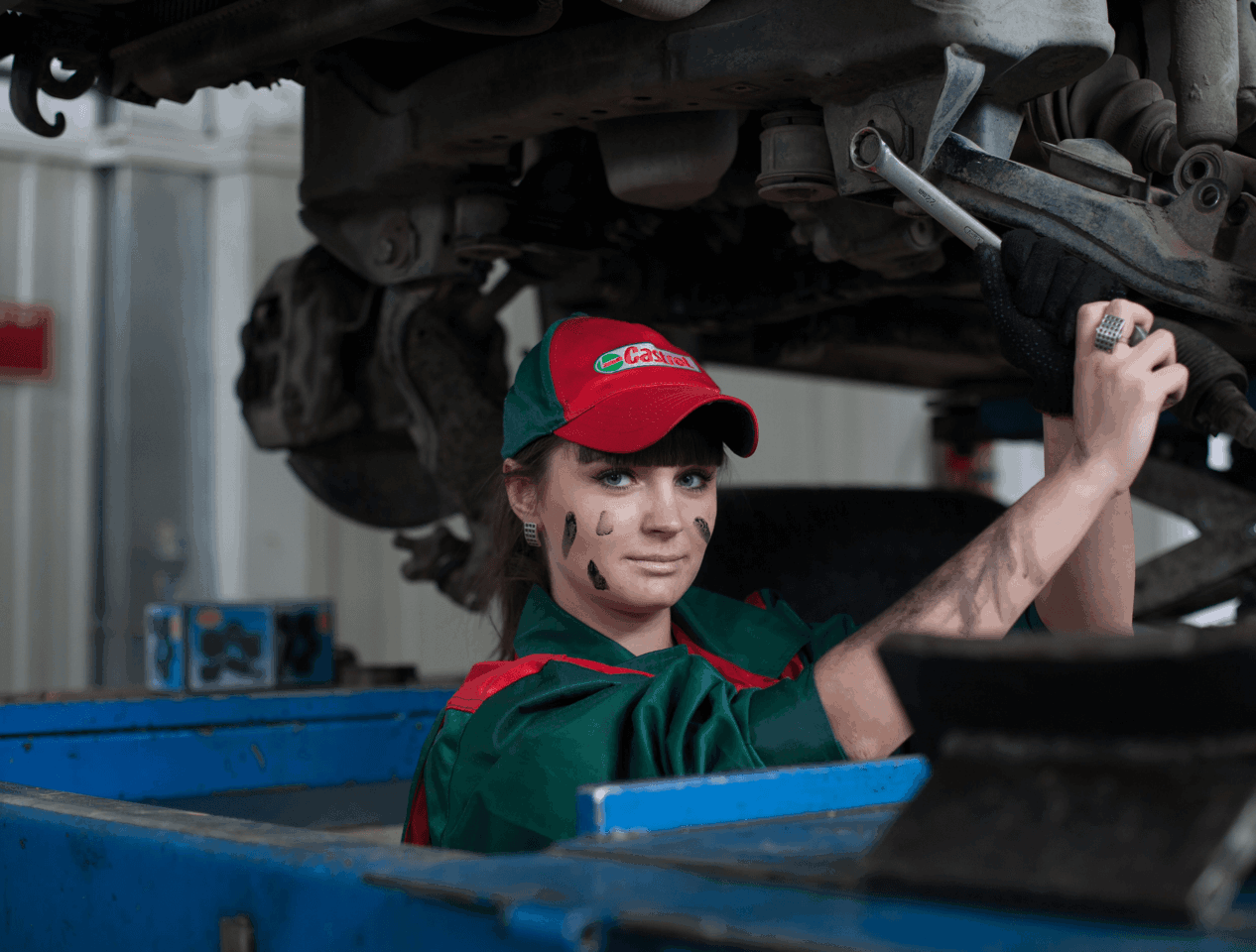 | Our Rank | Agency Name | Description |
| --- | --- | --- |
| 1. | | Frontline Source Group offers services for tech and IT, administrative, HR, accounting and finance, oil and gas, customer service, engineering and healthcare. In addition to temp help, they offer direct hire and are one of the leading temp to hire agencies. |
| 2. | | XTech Staffing works with local, national and international companies, is a full service staffing firm, and can work with all professions at any level, from entry to executive. Some of their specialty areas include: tech/IT, engineering, manufacturing, light industrial, admin/clerical, and sales/marketing. They count Lutron and TEL among their clients. |
| 3. | | The Execu Search Group was founded in 1985 with an early on being one of the leading accounting staffing agencies, as well as working with boutique hedge funds, and private equity funds. Over time, they became a full-service recruitment, temporary staffing, and workforce management solutions firm servicing a broad range of industries. They've helped over 26,000 companies find talent. |
| 4. | | Apprentice Personnel is one of the largest full-service, independent staffing firms in Colorado and Kansas, and has been doing business since 1991. They can help with temp workers in a wide variety of industries, including hospitality and catering, construction and property management. Apprentice is a General Services Administration (GSA) contract holder. |
| 5. | | Formerly known as LOLA Staffing, TempTribe has helped staff well-known companies, including Coca-Cola, Virgin, Hilton, KIA and more. They've served more than 2,000 clients in the U.K. and Europe, providing hospitality, crew, promotional, admin, and retail services. |
| 6. | | Contemporaries has been providing temp staffing services to the Washington, D.C. metro area since 1991, helping federal, non-profit and private sector clients. They're the largest staffing provider to the National Institutes of Health (NIH), and have been awarded by NIH for exceptional performance. Other big clients include Boeing, Amtrak and Marriott. |
| 7. | | Advanced Resources has won numerous industry awards, and placed more than 60,000 candidates since 1988. They offer help with payrolling and compliance, project management, recruitment process outsourcing, managed staffing, flexible workforce outsourcing and workforce consulting. Areas of expertise include HR, tech, accounting/finance, healthcare and office support. |
| 8. | | The QTI Group has provided staffing services in Wisconsin for more than 50 years. They put a heavy emphasis on screening, sometimes doing multiple interviews with temp candidates to ensure the right fit. They've got experts in most areas, including startups, engineering and banking. They also emphasize giving back by volunteering with non-profit organization United Way, as well as Rotary and Boys & Girls Club. |
| 9. | | Labor Finders has been in the staffing industry since 1975, and now puts more than 20,000 people to work everyday. Specialty areas include production assembly, construction, maintenance, electrical, carpentry, welding, office/clerical and more. Labor Finders has won multiple industry awards, and gives back through involvement with several charities. |
| 10. | | Hire Dynamics is ranked as the #1 Best Staffing Company to Work For in the U.S. They're available available 24/7 - good to know if you're in a pinch. Their specialty areas include logistics, e-commerce, manufacturing, office and contact centers. |
Top Medical and Healthcare Staffing Agencies:
Becoming one of the best staffing agencies in the healthcare and medical space is an extremely difficult task. Hiring in this space is highly competitive so creating a constant pool of top quality candidates is the biggest challenge.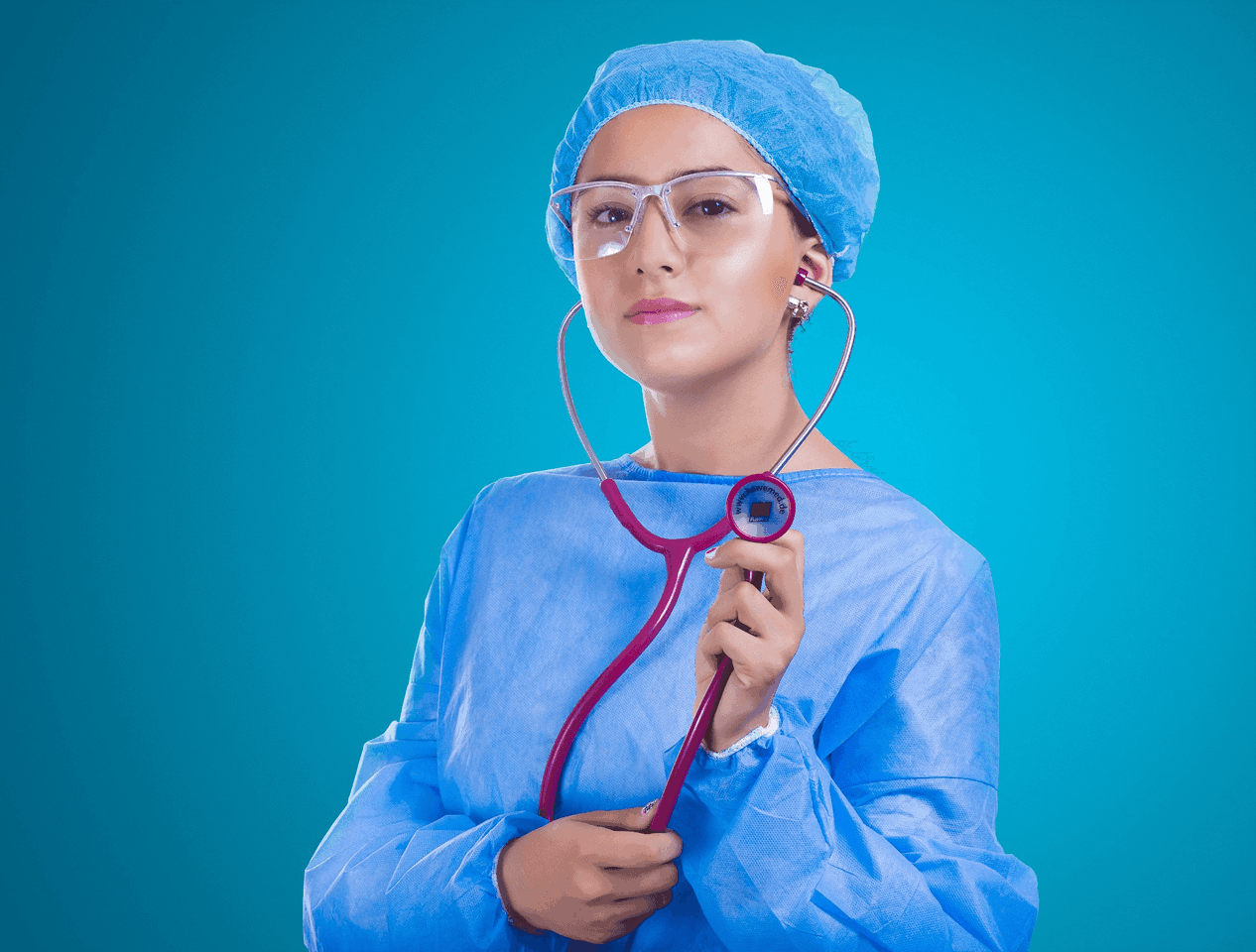 | Our Rank | Agency Name | Description |
| --- | --- | --- |
| 1. | | Avant Healthcare Professionals Founder and CEO was diagnosed with viral encephalitis at 13 years old, losing much of her motor coordination. These difficulties prepared her for her journey - she became a practicing nurse and then started Avant in 2003 in response to the highly specialized needs and challenges surrounding professional healthcare staffing. |
| 2. | | Medical Solutions has provided staffing services for travel nursing since 1997. They pride themselves on working closely with their nurses on career guidance, and offering pet-friendly work for medical professionals. Over the years, they've won numerous staffing awards. |
| 3. | | Founded in 1985, AMN Healthcare now provides companies with access to the largest network of qualified clinicians in the country, including registered nurses, physicians, pharmacists, technicians, therapists, and many other physicians and allied clinicians. They've won multiple healthcare and staffing industry awards for their work. |
| 4. | | Founded in 1966, Interim HealthCare Inc. is the nation's oldest health care staffing franchise company. They provide nursing, therapy and non-medical home care, hospice and healthcare staffing services. Interim's independent franchisees employ 40,000 health care workers and provide nurses, therapists, aides and other health care personnel to approximately 50,000 people annually. |
| 5. | | Pulse Jobs has been providing healthcare staffing in the U.K. and Australia since 1987. It places a wide array of healthcare professionals, including nurses, midwifes, doctors, health scientists and social workers. Their candidates are placed with some of the largest NHS trusts, and they have more than 5,000 staffing placements working in healthcare on any given day. |
| 6. | | MedPro recruits qualified healthcare professionals in the U.S. and internationally and has contracts with over 300 organizations to service more than 2,500 healthcare facilities in the U.S. Some well-known clients include the Department of Veterans Affairs, University of Miami Hospital, and Tenet Healthcare. This staffing service knows the medical field, and has earned the Joint Commission's Gold Seal of Approval. |
| 7. | | Horizon Healthcare Staffing has provided services to the New York and New Jersey metropolitan area since 1992. They're one of the top providers of rehabilitation, nursing, home care and allied health personnel in the region. Have a staffing problem you need to solve right away? Horizon is on call, 24 hours a day, 7 days a week. |
| 8. | | Soliant Health is one of the largest healthcare staffing companies in the U.S. They connect hospitals and healthcare providers full and part-time healthcare professionals in specialized disciplines, including: nursing, therapy, laboratory, schools, imaging, radiation/oncology, respiratory therapy, advanced practice, physicians, pharmacy, IT and Health Information Management. They help hospitals from small to large. |
| 9. | | TRS Healthcare was founded by a former ICU nurse in 1996. Since then, TRS has grown from a local per diem agency to staffing healthcare professionals across the U.S. They offer contract travel nursing, permanent placement, and per diem services. TRS has 12,000 available travel professionals and 55,000 candidates in their recruiting services division. |
| 10. | | Cross Country Medical Staffing Network provides nursing, allied healthcare, pharmacy, advanced practice and case management staffing with a pool of more than 350,000 professionals and 70 locations in the U.S. Medical Staffing Network has relationships with many of the top U.S. hospitals and healthcare facilities, and places clinicians in both per diem assignments and local contracts. |
| 11. | | Founded in 1984, Aureus Medical provides staffing services to healthcare facilities in all 50 states. Specialties include nursing, allied health, advanced practice, as well as physician search. |
| 12. | | BrightStar Care was launched as a family business in 2002 to provide adult and elder care; newborn care, babysitter and nanny services; and medical staffing services for individuals, families and healthcare facilities. It now has 250 locations in the U.S. and has received prestigious industry awards. |
| 13. | | Founded in 2001, Barton Associates is a leading national locum tenens physician, physician assistant, and nurse practitioner staffing and recruiting agency. They provide long-term support, short-term vacation coverage, immediate coverage due to an unplanned absence, and anything in between. |
| 14. | | Cirrus Medical Staffing is an award-winning, Joint Commission Certified healthcare staffing firm, placing medical professionals with top healthcare facilities across the U.S. They specialize in staffing nurses and allied health professionals into contract and travel employment. |
| 15. | | Sunbelt Staffing is can staff a wide array of positions in the areas of nursing, therapy, advanced practice, and school health. They have won several awards in their industry, and are Joint Commission certified. |
| 16. | | Staff Care provides staffing for specialty physicians, dentists, CRNAs, nurse practitioners, and physician assistants. They enjoy the challenge of hard-to-fill vacancies caused by continuing education, census fluctuations, vacations, service expansions, and other issues. |
| 17. | | RPh on the Go stakes the claim to being the only healthcare staffing provider focused solely on pharmacy. They offer more than 160,000 pharmacy professionals, making them the top provider in this area. The company was started by pharmacists more than three decades ago, and remains focused on this expertise. They can place pharmacists 24 hours a day, seven days a week. |
| 18. | | Valley Healthcare Staffing specializes in travel nurses, with a focus on matching staff to the place they want to work. They provide service in the areas of nurse, allied and physician staffing. They've won several awards in the travel nursing industry and are Joint Commission certified. |
| 19. | | HCL Workforce Solutions started offering medical staffing in the U.K. in 2003. It is now a leading provider of healthcare professionals and workforce solutions to health and social care markets in the U.K. HCL has won numerous awards for recruiting. |
| 20. | | Favorite Healthcare Staffing was founded in 1981 as a family business by Gerhard Kuti, and proudly remains a family business. They're also proud that many of their branch and corporate employees started as healthcare professionals. They offer a wide range of healthcare staffing services, including per diem, travel and project staffing. |
| 21. | | For more than 40 years Nursefinders has been placing qualified healthcare professionals in medical jobs across the U.S. They're a Joint Commission accredited company, providing nurse, allied help and healthcare support staffing. |
Top IT and Tech Staffing Firms:
IT staffing companies are some of the fastest growing agencies in the market. Top IT staffing firms often work for big-name technology startups and have developed a large network of candidates that is constantly being refreshed. There are thousands of IT staffing companies in the USA who all specialize in specific locations and technologies. Deciding who are the best IT staffing companies is difficult as the market is constantly changing, but we consider our list of top 10 IT staffing companies in the USA to be the best place to start in 2019.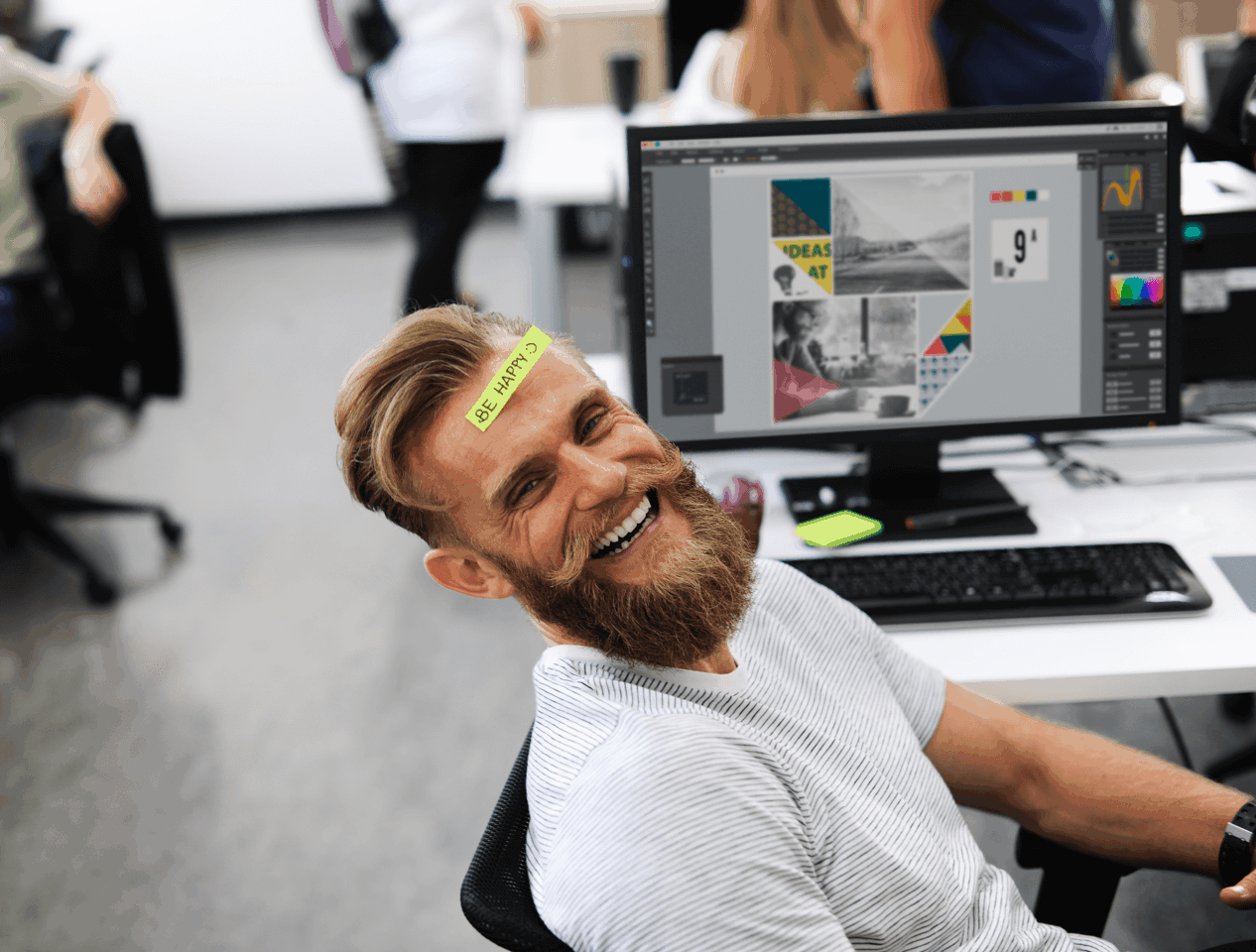 | Our Rank | Agency Name | Description |
| --- | --- | --- |
| 1. | | TEK Systems has the largest global network of credentialed IT professionals, sending out more than 80,000 IT professionals each year to help at more than 6,000 client sites. They currently work with 82 percent of the Fortune 500. TEKsystems has a huge reach, talking to more than 100,000 IT professionals per week as they seek the best talent. |
| 2. | | Modis got its start in 1986, and currently provides staffing in more than 150 IT job categories, and have placed IT staff in more than 2,000 companies and government organizations in the U.S. Their reach includes more than 10 million active candidate profiles in their database. |
| 3. | | 52 Limited is connected with more than 5,000 creative and tech professionals that can help with anything from an upcoming pitch, rebranding, to growing your development team. They typically work with marketing and engineering departments, brands, start-ups, design firms, advertising and interactive agencies in the Portland, Seattle and San Francisco areas. |
| 4. | | WunderLand has provided staffing services for digital, creative and marketing since 2009. Services include full-time or contract jobs. They pride themselves as a creative staffing agency that takes the time to get great talent and matching it with the right client. |
| 5. | | Stafflink is a boutique IT staffing company founded in 2002. They pride themselves in an exclusive focus on IT, and an ability to find tech staff with just the right mix of niche talent. This includes web and mobile developers, software engineers, project managers, product managers, data scientists, cloud security specialists and more. |
| 6. | | Bridge has been providing full service IT staffing in Southeastern New England and Nationwide since 2002. They provide personnel for the full spectrum of IT staffing areas, and have made IT placements in healthcare, software development, finance and other industries. They've helped companies from the startup to enterprise level. |
| 7. | | EdgeLink works to reach the best mid- to executive-level technology professionals for contract, contract-to-hire and direct-hire basis. They work with companies from start-ups to Fortune 100s throughout the U.S. |
| 8. | | Epitec has been helping businesses and organizations with IT and tech talent since 1978. It's a 100 percent African-American owned and operated firm, and has won a long list of awards, including Crain's Cool Places to Work, and Corp! Magazine Diversity Business Leader. They provide IT personnel for a wide range of industries, and are also active in supporting many charities. |
| 9. | | Diversant is a a fully certified Minority Owned Business Enterprise (MBE), and is the largest African-American owned IT staffing firm in the U.S. Since 2005 the company has offered IT staff augmentation, direct hire, innovative diversity solutions and more for Fortune 1,000 and mid-market clients. Their proprietary screening process aims to provide the best possible matches. |
Not ready to work with a staffing agency, but still having trouble filling jobs? Try posting to free job posting sites.
FAQs:
What does a staffing agency do?
Job temp agencies act as a 3rd party employer between the company providing the job and the temp employee. Temp agencies, or hiring agencies, handle remuneration, scheduling, complaints, taxes, and other administrative parts of the relationship.
How much do staffing agencies charge companies?
There are various ways and fees that a staffing agency can charge a company:
Retainer fees, typically a percentage of the employee's first-year salary.
Contingency fees, typically a percentage of the employee's first-year salary and paid only after someone is hired.
Contract fees, the company is billed for the employee's wages plus the staffing agency's service cost.
Flat fees, not usually used as percentage fees are higher.
Hourly, daily, or weekly rates, less common than flat fees.
How are staffing agencies paid?
In most cases, a staffing agency or temp employment agency is paid a fixed percentage fee based on the remuneration the candidate receives. This fee is paid by the employer, not the employee. 15-20% of the first-year full-time salary is common for permanent roles. Hourly and temp worker fees vary from 3% to 200%+ depending on the role and engagement model.
Should I use a staffing agency?
There are various benefits to using a staffing agency:
You can rapidly ramp staff levels up and down when required.
You can stay focused on your core competencies.
They are constantly talking to active job seekers.
They can act as the employer of record and pay the employees for you.
They are experts at screening potential employees quickly.
Do agencies do drug tests?
Yes, many staffing agencies perform background checks on any employees they hire or place in a temporary role. This can include drug screening, identity checks, employment verification, education and credential checks, credit history, and criminal background checks.
Do you have to pay a staffing agency?
Yes, staffing agencies typically charge employers a set amount per hour from which they take a percentage.
Who are the biggest staffing agencies in the U.S.?
Adecco - 5,000+ offices.
Randstad - 4,752 offices.
Kelly Services - 2,000+ offices.
Allegis Group - 500 offices.
Robert Half International - 400+ offices.
How do you choose a staffing agency?
Ask recent hires which agencies provided an exceptional candidate experience.
Ask hiring managers who they have used and liked in the past.
Look for agencies constantly advertising roles in your market.
Use a panel of agencies and review it quarterly based on performance.
Be wary of extremely cheap agencies as candidate quality may not be up to your standards.
Can small businesses benefit from job placement agencies?
Yes, job placement agencies, employee search firms, or staffing agencies can be especially helpful for a small company that may not have the time to handle HR tasks such as payroll, taxes, etc.
Take a look at our list of top staffing agencies for more options.
How long can you hire a temporary employee for?
According to the U.S. Department of Labor, temporary workers can be hired for a limited period of six months. If the timeframe needs to be extended, the employer is expected to hire the individual on a part-time or full-time basis.
Do you have to offer a temporary employee benefits?
Temporary employees are not eligible for benefits such as healthcare and life insurance. However, they are afforded the same rights and protections as full-time employees in case of injury, illness, or retaliation. The staffing agency is responsible for paying workers' compensation and FICA taxes.