SilkRoad is a web-based HR software package that includes features for finding, recruiting, onboarding, developing, and retaining employees. It is created by SilkRoad Technology Inc.
Special Offer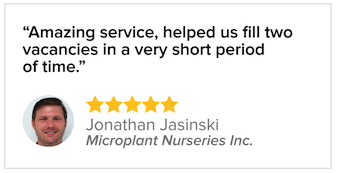 Post Jobs for FREE
Completely free trial, no credit card required.
Reach over 150 million candidates.
SilkRoad Pricing:
SilkRoad does not disclose pricing. If you want to find pricing for this product, you'll need to get in contact with a SilkRoad salesperson.
SilkRoad Inc. Key Information Table:
| | |
| --- | --- |
| Founder | Andrew "Flip" Filipowski |
| Founded | 2003 |
| Headquarters | Chicago, IL |
| CEO | John Shackleton |
| Number of Employees | 520 |
| Number of Customers | 1,800+ |
| Phone Number | (866) 803-9663 |
| Address | 100 S. Wacker Dr, Suite 425 Chicago, IL 60606 |
| Website | silkroad.com |
SilkRoad Reviews:
| Company Name | Rating | Review |
| --- | --- | --- |
| The Reserve at Columbia | 5 | We use Silkroad for our corporation's hiring site. I like how clean and organized each post is and that every position is legitimate when posted. |
| Command Alkon | 3 | It seemed to be really affordable and they do have pretty good / excellent customer service representatives. Cons: It seems as if SilkRoad is not investing as much in their recruiting technology platform - but possibly more focused on performance management and onboarding. |
| Daxko | 2 | I love the people at SilkRoad, and they have other products that are great, but the Recruiting product feels like an afterthought. There are so many other options out there now that feel more current. If SilkRoad wants to keep customers on the Recruiting platform, they need to actually put more attention into it. |
| PrimeLending | 3 | SilkRoad is updating their software but has a long way to go to bring it up to date with features that are user friendly and cross platform. The system is good for a small company who is not a sourcing driven organization. |
| Columbia University | 2 | There is matching technology that highlights candidates which appear to best fit the requires as per the job description. |
| QPS Employment Group | 4 | The charts and reporting. Great for getting an accurate view of productivity. This system allows you to get a quick access to searching through candidates and organizing them to use in the future. |
| Arista Networks | 5 | Its simple. nothing fancy but gets the job done. Its very very affordable. |
| Chatham Financial | 4 | The most appealing thing about the product is that we can use it globally and it meets our international needs. |
| PCI | 4 | The ease of use is my favorite thing about this product. The vendor has been responsive to questions. |
| Honeywell Inc. | 5 | Easy to track and review potential recruit. Easy to deal with without a lot of paper work. Finding the correct qualifications is easy. |
SilkRoad FAQs:
Is Silk Road recruitment software good for small business?
The OpenHire SilkRoad ATS and other software by SilkRoad Technologies is geared toward enterprise solutions, but there appear to be small businesses that use SilkRoad recruitment tools as well. Your best bet is to get in contact and see if they've got the features you need at a price that works for your company.
Is there SilkRoad onboarding software?
Yes, SilkRoad does offer onboarding software. It appears at one point that it was called RedCarpet Onboarding, but the SilkRoad website doesn't use this branding anymore.
What SilkRoad human resources software is offered, besides the SilkRoad ATS?
There's the onboarding feature, OpenHire, which includes the ATS and other Silkroad recruiting tools that help with tasks such as creating and managing a careers page, resume matching, interview scheduling, and prescreening questions.
Where can I find the SilkRoad recruiting employer login?
Go to the SilkRoad homepage and look in the top right corner, where you'll see the Customer Login button to the left of the Request a Demo button.