Post to Several Job Boards Quickly:
Use our template below to get started right away. Click the Copy to clipboard button, then click "Post Job" above, paste the template as your job description, and replace the bracketed sections with the applicable information for your job.
Special Offer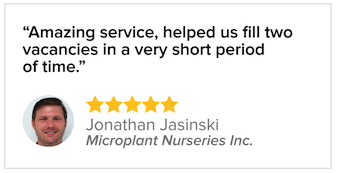 Post Jobs for FREE
Completely free trial, no credit card required.
Reach over 150 million candidates.
We're hiring a [position title] to be in charge of [general responsibilities, for example, "marketing" or "software development"]. This includes [give important daily tasks, such as "fielding media inquiries," or "maintaining our software platform"].
The successful applicant will [general requirements for the position, such as "have at least 3 years experience in marketing" or "have a bachelor's degree in computer science" etc.]
Responsibilities:
[This is a bullet point list of responsibilities].
[They should all be essential].
[Keep them short and scannable].
Requirements:
[This is a bullet point list of requirements].
[List essential requirements here].
[Such as "PhD in Anthropology" or "experience as a chef"].
[Avoid vague, obvious stuff like, "must be a team player"].
Post Job FAQs:
Where should I post job opening that we're having trouble filling?
Be sure that you've covered as many free job boards as you can. Sites like Indeed and Glassdoor reach a large section of the market. After that, talk to employees, find out where they look for jobs and be sure you're posting there. Try posting to social media as well.
If you're still struggling, check out our guide to finding employees.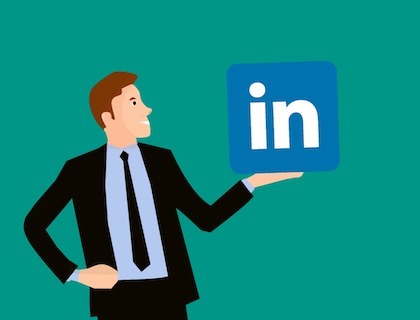 Can you post job openings on LinkedIn?
Yes, that is one of the main functions of LinkedIn. Generally, LinkedIn is a great place to look for employees, especially for white collar positions. What you pay for posting is up to you, depending on what you set your pay per click budget at.
Do you have any tips if we want to post job online for the first time?
A lot of companies will post job offer online and not get results because there's quite a bit of competition these days. The key is to write your job post in a way that attracts applicants. Consider adding a paragraph at the beginning of your post meant to attract your ideal applicant by telling them what makes this job great.
Do you have any tips on how to how to post job openings in really competitive markets?
Be sure that you've written at least a paragraph of your posting as if the ideal client were a customer you wanted to sell your job to, before you post job ad.
Be sure to post to the big free sites like Indeed and Glassdoor, and then check into niche sites. For instance, look for specific healthcare job posting sites, accounting job posting sites, or restaurant job posting sites to find the people you need.
Where can I make a post for a job if I'm hiring outside the United States?
There are a lot of job posting sites around the world that you can use. Here are some of the countries we're most frequently asked about:
What are the best places to post job listings?
Indeed.
Glassdoor.
Google for Jobs.
LinkedIn.
Craigslist.
Ladders.
Dice.