Newton Software creates web-based software for hiring that includes a job posting tool, an applicant tracking system, and tools for making offers and onboarding new hires.
Special Offer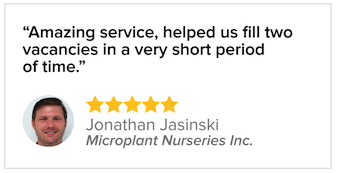 Post Jobs for FREE
Completely free trial, no card required.
Reach over 150 million candidates.
Newton Pricing:
Newton charges a flat rate of $399.00 per month for unlimited features, unlimited users, and unlimited support.
Newton Key Information Table:
| | |
| --- | --- |
| Co-Founders | Joel Passen, Steve Hazelton |
| Founded | 2009 |
| Headquarters | San Francisco, CA |
| CEO | Steve Hazelton |
| Number of Customers | 1,000+ |
| Number of Employees | 72+ |
| Phone Number | (415) 593-1189 |
| Address | 505 Montgomery Street, Suite 2300 San Francisco, CA 94111 |
| Website | newtonsoftware.com |
Reviews of Newton:
| Company Name | Rating | Review |
| --- | --- | --- |
| ProCom Consulting | 3 | Excellent tool for small to medium size businesses who need an internal applicant tracking system. |
| National Louis University | 5 | Excellent metrics tracking and straight forward applicant process. |
| Jacksonville Zoo and Gardens | 4 | User friendly. |
| MicroSystems Automation Group | 3 | Good product for small to mid-sized corporate implementations. |
| Zilker Partners | 3 | Agencies stay away. Newton is not build for agencies. It's built for corporate organizations recruiting on the same company. |
| Superior Group | 3 | Very easy to navigate and highly customizable. Also was very impressed with the customer service. |
| Luckett & Farley | 4 | Newton is solid. |
| SunCulture Solar | 5 | Compare the overall summary/dash pages to any other ATS, and you'll likely notice Newton has the best and most easily readable layout. I'm not so sure on scalability, so if you're in a very large organization, check out the details relevant to your scale. |
| TS Consulting International | 5 | Extremely simple to use and the home interface is easy to look at and understand. Scheduling and tracking candidates in the pipeline are easy as 2 steps. |
| WHCI Plumbing Supply | 4 | Be fair and help others make better judgments. When making decisions to buy, things can get really confusing really soon. Stick to what your main USP is and look for that in the product. |
Newton FAQs:
Is Newton application tracking software a good choice for small businesses?
It depends on how small. According to its site, the Newton ATS is best for businesses with between 50 and 2,500 employees.
What are some features does Newton hiring software offer?
Some of the more interesting ones for employers are the Newton applicant tracking system, Newton careers pages, offers, job postings, and onboarding tools.
Where do I find my Newton login for employers?
You can go to the top right corner of the home page, and you'll find the login button just a little to the left of the Request a Demo button. You can also go directly to newton.newtonsoftware.com/login.
Are there Newton staffing tools to help me fill jobs?
Yes, Newton has a job posting feature that will send you jobs out to free posting sites.
Is Newton human resources software?
Newton application software is more focused on the recruiting and hiring side of human resources. You might look at other hiring software and payroll software to handle paperwork, talent management, taxes, payroll and other tasks.