Ghosting is when an employee disappears from their job without so much as a phone call or text message. With no warning at all, the employee stops coming to work and never comes back again. Ghosting can even happen before someone is hired, as they may fail to show up for an interview or return a recruiter's phone calls.
It's difficult to say what causes employees to ghost their employers, but unfortunately, it seems to be a common practice these days.
Low Unemployment Means Jobs are Easier to Find
Some experts have suggested that employees and recruits are simply repaying the favor after years of unexpected layoffs and non-existent follow-ups from interviewers. That may be the case, or job seekers may just be enjoying more flexibility than they had in the past.
With the national unemployment rate sitting at under 4%, the current job market is good for job seekers and very competitive for recruiters. Many applicants have the luxury of choosing from a number of different job offers, and they decide to cease all communication with an employer or potential employer if a more exciting opportunity comes their way.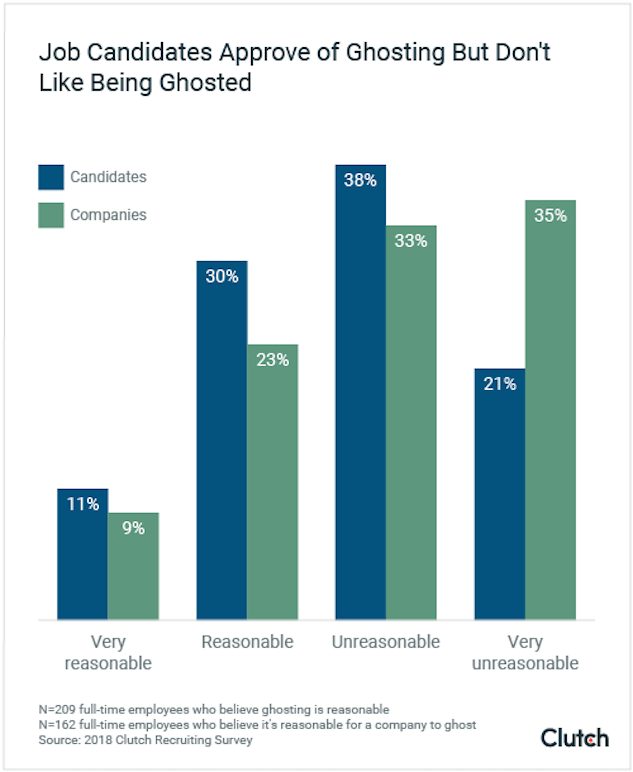 Via Clutch.co.
Impact and Complications
The problem with ghosting is that it leaves employers in a very difficult position. Job abandonment creates an immediate unanticipated vacancy. The hiring process needs to start all over again, and in the meantime, other employees must shoulder the burden that is created by the absence of one of their former coworkers.
Ghosting can be particularly frustrating during the hiring process. You may have interviewed someone who you feel would be a perfect candidate for the job, but after reaching out to them several times with a job offer, you get no response. After several attempts, you have no option but to rescind the offer and select another candidate.
Potential Backlash
Although ghosting may sound like an easy way out for employers, it can burn bridges and come back to bite job seekers down the road.
Robin Schooling, VP of HR at Hollywood Casino in Baton Rouge, states on LinkedIn, "People don't stop to think about the small world we live in. People in HR and recruiting have really long memories."
Whether it's the result of a strong job market, or just a change in the general attitude toward job opportunities, ghosting is a phenomenon that businesses of all sizes are learning to deal with.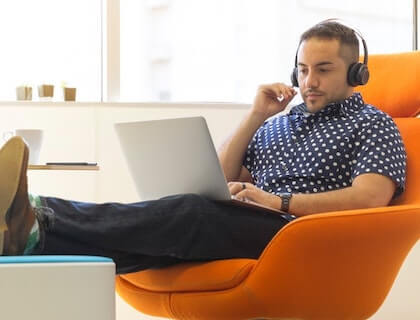 How to Prevent Employees from Ghosting:
Be upfront and direct in all of your communication.
Established expectations clearly at the outset of your working relationship.
Provide wages and benefits that are competitive in your local job market.
Recognize employees for their contributions and accomplishments.
Shorten the hiring process so candidates have less time to seek other options.
The Bottom Line
You can't prevent employees or job applicants from ghosting you, but you can reduce the chances of it happening by prioritizing communication at every step of the hiring process and throughout your working relationship.
Check out our article on employee engagement to get more ideas about how you can keep talent from leaving your company.