What is the Canada Emergency Wage Subsidy?
The (CEWS) is a form of support that is designed to help eligible businesses retain their staff. This includes re-engaging individuals who were laid off due to COVID-19.
The twelve-week intervention will be applied retrospectively to cover income paid on March 15, 2020, and will conclude on June 6, 2020. Employers will receive 75% of each employee's pre-crisis weekly remuneration, up to a maximum of C$847.00 per week. This subsidy can also be used to support the payment of new employees.
Where feasible, employers are expected to top up the amount received to maintain pre-COVID-19 remuneration agreements.
Who can claim the Canada Emergency Wage Subsidy?
Individuals.
Taxable corporations.
Partnerships that include eligible employers.
Non-profit organizations.
Registered charities.
Public bodies, including schools, colleges, public universities, hospitals, municipalities, local governments, and Crown corporations, are not eligible for the CEWS.
In addition to being structured in one of the applicable ways, employers can only receive the CEWS if they have witnessed a reduction of at least 30% in their monthly revenue, year-over-year.
Revenue: income derived from business conducted within Canada. This ought to be received from arm's-length entities. Revenue should be calculated according to the claimant's standard accounting method and must not include income obtained from unusual items and amounts based on capital.
There are three periods in which employers can claim the CEWS, each of which has a corresponding reference period that will be used to determine employers' eligibility. During the first period, for example, claimants will need to prove that revenue obtained in March 2020 was at least 30% lower than that of March 2019. Further details are included below.
Periods During Which the CEWS can be Claimed:
| Claiming Period | Reference Period |
| --- | --- |
| March 15 – April 11 | March 2020 vs. March 2019 |
| April 12 – May 9 | April 2020 vs. April 2019 |
| May 10 – June 6 | May 2020 vs. May 2019 |
Businesses that were established after February 2019 will have their monthly revenues compared to a "reasonable benchmark" in order to ascertain their eligibility for the CEWS. Exact details have yet to be disclosed.
How will the Canada Emergency Wage Subsidy affect other forms of government aid?
Some employers will meet the eligibility criteria for both the CEWS and the 10% wage subsidy (announced March 18, 2020). In those cases, employers will receive both subsidies, but their CEWS payments will be adjusted downward to reflect their receipt of the 10% wage subsidy.
Note, however, that employers cannot receive the CEWS during periods in which their staff members are eligible for the Canada Emergency Response Benefit (CERB). During this time, employers will have the option of furloughing their employees, who will receive the CERB of C$2,000.00 per month.
Finally, recipients should note that CEWS is a form of government assistance. As such, they will not be able to earn federal tax credits on these amounts.
How to Apply for the CEWS: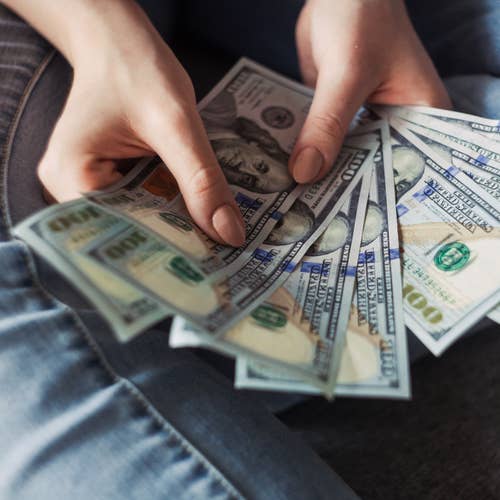 Employers can apply via the "My Business Account" portal on the Canada Revenue Agency's (CRA) website. They can also apply via a web-based application. Further details are still to be made available. Be sure to keep tabs on the Department of Finance Canada's website.
1.
Answer some preliminary questions.
1.1
Determine if the claim period you are applying for is open.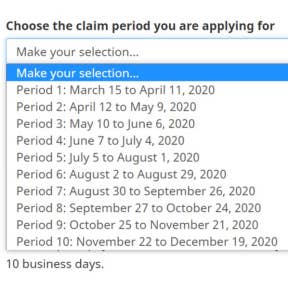 You are required to submit a separate application for each period you are claiming for. There are ten different claim periods throughout 2020, each lasting a month. The last scheduled claim window is between November 22 and December 19. You'll need to confirm that the window in which you are claiming is currently open.
1.2
Determine the subsidy amount for your business.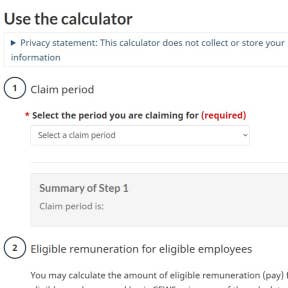 The CRA has a tool for calculating your subsidy amount, using employee pay information to give you the best subsidy rate you qualify for.
Choose your claim period.
Input pay information into the online calculator.
List your premiums and contributions.
1.3
Check whether your direct deposit details are updated.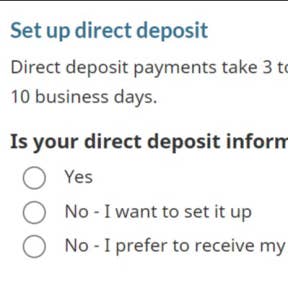 If the CRA does not have your updated direct deposit information, you will have to sign in to your CRA business account to update your information.
Payment by direct deposit can take between three and five business days, while a cheque will take approximately ten days.
2.
Choose an application method.
2.1
Apply with your CRA "My Business Account."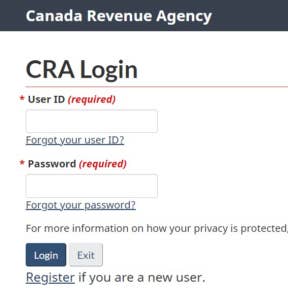 The easiest way to apply is by signing in to your My Business Account on the CRA website. Register for an account if you do not yet have one and follow the prompts to complete your application.
2.2
Use the "Represent a Client" option.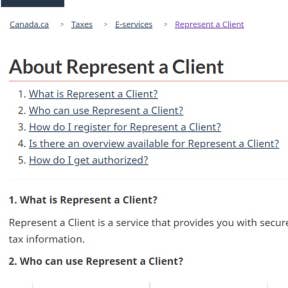 If you are applying on behalf of a business then you can do so with the Represent a Client option. Sign in on the CRA website and choose the "Represent a Client" and follow the prompts.
Application is only for representatives authorized at Level 2 or 3.
2.3
Use the web forms application.
Fill out the online application form on the CRA website if the first two options do not work for you. Some preliminary information required includes:
Your payroll account number.
Your payroll web access code (WAC).
The period covered by the claim.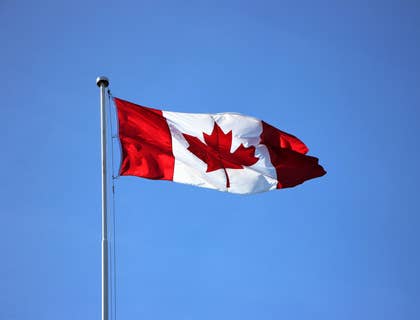 FAQs:
How much is the Canada Emergency Wage Subsidy worth?
The Canada Emergency Wage Subsidy (CEWS) will cover 75% of eligible employees' pre-COVID-19 remuneration up to a maximum of C$847.00 per week. It is a temporary intervention that is retroactive from March 15, 2020 and is valid until June 6, 2020.
Is there a limit to the amount that businesses can claim?
Aside from the C$847.00 per week cap, there is no limit on the number of subsidies that businesses can claim.
Can I claim the Canada Emergency Wage Subsidy to help cover new employees' remuneration?
Yes, the Canada Emergency Wage Subsidy (CEWS) can be used to subsidize up to 75% of new employees' remuneration. Note that the maximum amount per employee will remain at $847.00 per week.
Can I claim the Canada Emergency Wage Subsidy to cover the costs associated with rehiring staff?
As with other employees, the Canada Emergency Wage Subsidy (CEWS) can be used to subsidize up to 75% of rehired individuals' remuneration. The C$847.00 per week limit still applies.