Healthcare:
Vancouver Coastal Health is a regional healthcare services provider that works through a network of hospitals, clinics, community health centers, and residential care centers. With the healthcare sector battling the brunt of the COVID-19 pandemic, Vancouver Coastal Health is searching for workers that specialize in all healthcare services, including primary, secondary, tertiary, and quaternary care.
Dialogue offers telehealth services to Canadian companies that are looking to reduce absenteeism and health-related costs. The company is currently looking for employees that specialize in care management, data science, patient care, and software engineering and development.
Retail:
Due to the COVID-19 outbreak, Walmart stores across Canada are experiencing high demand for pickup and delivery services, especially after the company announced it will be delivering groceries door to door. As a result, Walmart is looking to hire employees to help meet the demand in stores and distribution centers.
Walmart Canada's CEO recently announced in a letter that the company would be hiring thousands of employees, but did not provide details on where the jobs would be located.
Loblaws is a Canadian-based supermarket chain with stores situated across the country. Due to an overwhelming increase in foot traffic, Loblaws has announced that it will be employing part-time workers to help meet demand at storefronts and distribution centers.
Loblaw's pharmacy brand Shoppers Drug Mart is also part of the mass hiring of new employees. Available positions include pharmacist assistants, cashiers, and supervisors.
Sobeys, a supermarket chain based in Canada, recently announced its plans to undergo a mass hiring process because of the spike in customer demand. Most of the jobs available are based in-store, but Sobeys has stated that they are in need of truck delivery drivers.
Online and Technology:
Desire2Learn (D2L), a global software company with offices based in Canada, the United States, and Australia, is looking to hire remote employees in Kitchener, Toronto, and Winnipeg. The jobs are for roles in administration, customer service, design, marketing and communication, and software engineering.
The American multinational company is looking for mainly full-time employees that specialize in software engineering and development, sales, solutions, and account management. However, it's important to note that these positions were not created due to the COVID-19 pandemic. Currently, Amazon is still accepting applications for positions in Canada.
Unity Technologies is a video game software development company based in San Francisco. Unity is currently on the lookout for talented individuals that work in administration, data science, design, Information Technology, and marketing and communication.
Shopify, a multi-channel e-commerce platform used by small-medium size businesses worldwide, is currently hiring across Canada. Positions available include customer support, data science and engineering, and business development.
Food & Beverage:
Pepsico Beverages, an American multinational food, snack, and beverage corporation, announced they would be hiring employees to work in their various departments, including operations, manufacturing, merchandising, and delivery.
Number of Jobs Available: 500
Location: All across Canada.
How to Apply: You can apply online.
Sodexo provides essential food and facilities management services across Canada. Sodexo currently offers hourly jobs and full-time professional positions in various departments, including catering, housekeeping, and portering.
Number of Jobs Available: 90
Location: Vancouver, Alberta, Ontario, and Toronto.
How to Apply: You can apply online.
Amica Senior Lifestyles provides accommodation and food services to senior citizens in Canada. Due to the impact of COVID-19, Amica is hiring temporary contract positions in culinary, food servers, personal support workers, laundry, kitchen staff, and more.
Number of Jobs Available: 75
Location: Across Canada.
How to Apply: You can apply online.
Customer Service:
Paladin Security is looking for Ambassadors to fill full-time and part-time roles throughout the Lower Mainland to meet the demand at healthcare facilities. Paladin Ambassadors will be responsible for delivering customer service and access control to patients, client staff, visitors, and the general public. Interviews are currently being conducted online.
Number of Jobs Available: 100
Location: Lower mainland.
How to Apply: You can apply online.
24-7 Intouch is a global customer service and technology company looking to hire customer service representatives to work-from-home, with both full- and part-time opportunities available.
Number of Jobs Available: 400
Location: Remote.
How to Apply: You can apply online.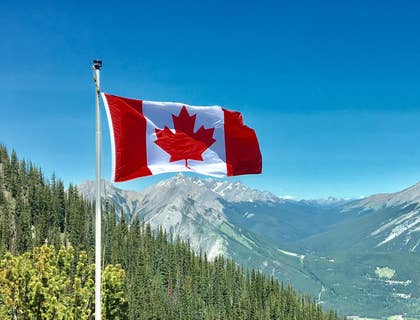 FAQs:
Which Canadian companies are still hiring during COVID-19?
What type of jobs are needed during Coronavirus?
Which Canadian-based retail stores are hiring?