Website builders are services that allow people to create and launch a website with little or no coding required. They resemble popular document editing programs like Microsoft Word and Microsoft Powerpoint. Most of the editing can be done by simply dragging and dropping images and text.
Trying to work out how to make a website is difficult if you are not super technical. A free website builder is the best way to get your personal, business, or organization website online quickly and at the lowest cost. As you learn more about how to create your own website you can look at upgrading to a paid website builder with more features.
There are hundreds of sites showing you how to build your own website using a website creator. We have narrowed this down to just the top 10 website builders that will allow just about anyone to create a free website, and even start selling online, in as little as a few hours.
The Top 10 Best Website Builders:
| | | |
| --- | --- | --- |
| Our Rank | Website Builder | Description |
| 1. | Squarespace | After Wordpress, Squarespace has the most websites using its website creator. Their website editor is easy to use and the themes are available are very "on trend". Website plans start at $16 per month up to $26 per month for the business plan. |
| 2. | Weebly | Weebly is just behind Squarespace in total markshare but is gaining fast. Weebly is extremely simple to use and popular with personal and business sites. Plans range from $14 to $46 per month. |
| 3. | Wix | Wix is very popular due to their free plan and extensive set of integrations. This allows you to easily add more features to your site with one click. Plans start at $4.50 per month up to $24.50 per month for VIP. |
| 4. | Bigcommerce | If you plan on selling products online then Bigcommerce is the best option. It has an astounding number of features that you would normally only find in high-end ecommerce software. Plans start at $29.95 per month up to $249.95 per month. |
| 5. | Zoho Sites | Zoho offers a large number of products as more of a one stop shop for all your online software needs. Zoho SItes is very popular, especially if you need advanced forms on your site. Plans range from Free to $15 per month. |
| 6. | Ucraft | Ucraft is great if you are picky about the design of your site and do not need hundreds of features. Plans range from free to $8 per month. |
| 7. | Strikingly | If you just need a single landing page then Strikingly is the best option. Plans range from free to $20 per month. |
| 8. | Voog | Voog is recommended if you need to offer your site in multiple languages (multilingual). They are very popular in Europe. Plans range from €6 to €39 per month. |
| 9. | Duda | Duda was founded in 2009 and focusses on responsive website that look great on any mobile, tablet, and desktop. Plans range from free to $11.25 per month. |
| 10. | Webflow | Aimed at more advanced users, Webflow enables you to build your own website and then nearly completely customize it with minimal coding. Plans start at $12 per month up to $36 per month for business hosting. |
FAQs about Website Builders:
Do I need technical knowledge to use website building software?
Yes, some website building software may require you to have technical knowledge, but most platforms being marketed as website builders these days are simple to use and only require as much technical knowledge as your average word processor.
Are any of the top website builders good for small businesses?
Yes. I'd say that nearly all of the popular website creators are aimed squarely at helping small businesses get online for a reasonable cost.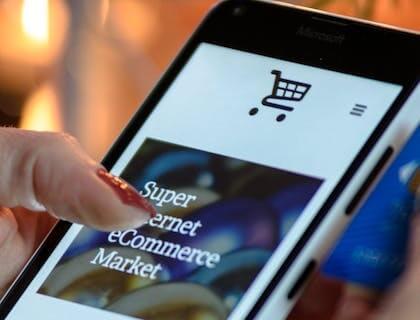 Which is the best Website Builder for eCommerce?
Bigcommerce is one of the best website builders for eCommerce. The main focus of its website building software is selling products online and creating an online store. All the features are geared toward making that simple and successful.
Is now the time to use a website builder, or should I wait for the technology to improve?
While technology is always getting better, I'd say that the best website builder 2017 didn't see any giant leaps over 2016. Things are moving forward steadily, but now is a great time to get online with site builders that make it really easy.
I don't have much money to spend, what is the best website creator for a small budget?
Wix starts at just $4.50 per month and Ucraft at $8 per month. But you'll find that most of the popular site builders have really reasonable starting prices, and even their pro plans are pretty affordable. Any of them will probably make you more money than they cost since you'll have a website to refer customers to.
What is the best website maker for personal sites?
Weebly and Wix are great options for personal web builders and offer themes or templates that need minimal customization for this purpose. It is hard to say which is the best web builder in this category though, as most of them do handle personal sites.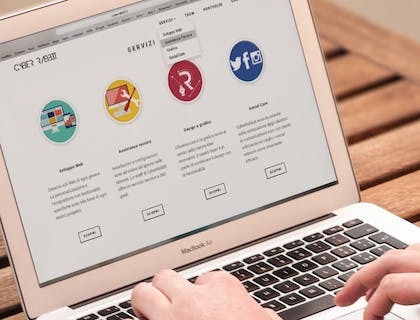 Are there free website makers?
Yes, there are a number of free website builders that will let you make a website for free. Wix and Weebly both offer a free website plan. These do not have as many features as the paid plans so when your site is launched we suggest upgrading.
I need images for my site. Do images usually come with the web site creator software?
Wix offers free images that you can use to build your website. Other platforms offer the option to buy quality images from libraries you access directly from the platform. You can also find free images on sites like Pexels and Pixabay.