We have compiled the definitive list of the best 47 job posting sites in 2019 for US employers. These sites all deliver great candidates fast but there are some important differences. We ranked them on candidate quality, cost of posting a job, how long it took to get your first candidate, and overall candidate application experience.
Special Offer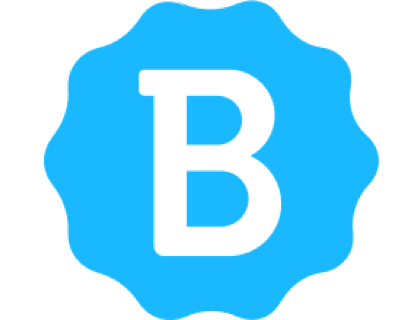 Post Jobs for FREE
Completely free trial, no card required.
Reach over 250 million candidates.
Best Job Posting Sites in 2019 - USA:
| Our Rank | Job Board | Review |
| --- | --- | --- |
| 1. | | Indeed.com is the most popular job posting site in the world. It started off as a job search engine that would crawl the web and index every job ever published along with offer no-cost job postings. Now Indeed has become an extremely popular job board. Indeed has a huge resume database, and claims over 180 million unique visitors per month and is available in 50 countries and 28 languages. |
| 2. | | Glassdoor is best known for allowing employees to post reviews of employers and management, and to report their salaries for everyone to see. But Glassdoor is also one of the largest hiring websites. Cost starts at $99 per job post, and varies based on location. |
| 3. | | LinkedIn is the world's most popular social network for professionals. It is fast becoming a place to post jobs and handle talent management due to its enormous reach and growth in active users. LinkedIn is mostly suited to white collar jobs as its growth has predominantly been professionals positions with desk jobs. It's a good place to post jobs to fill more senior roles also. With the rise of social recruiting, LinkedIn is a must. It's like a giant social resume database. |
| 4. | | Google for Jobs was launched on the 20th of June 2017 as an embedded feature of the normal Google search engine. Candidates entering terms such as "jobs near me" or "sales associate jobs" will now see a curated list of jobs Google has collected recently. It is not possible to post jobs directly on Google for Jobs so your ATS will need to support the Google Job Posting schema format for your jobs to appear here. |
| 5. | | Facebook is a great place to post jobs if you're interested in finding passive recruits - people who weren't necessarily looking for a job opportunity. Connecting with people on Facebook also gives you a chance to learn about them in a more personal way. Posting can be no cost, but you can increase the visibility of your job depending on how much money you're willing to spend. |
| 6. | | By far the most popular classifieds website, Craigslist also provides job postings which receive a ton of applicants. The typical job description posted here is aimed at blue collar workers (hospitality, trades etc.) and entry level roles. The cost is quite affordable, so we recommend this highly for blue collar and entry level positions and some white collar roles. Be warned though - you will likely receive a lot of non relevant candidates, so be patient and work through them. |
| 7. | | SnagAJob is focused on the hourly job market, and claims to be the #1 place for hourly jobs in the U.S. With 60 million registered job seekers, it'll help increase your talent pool quick. Typical jobs are in the restaurant, retail and hotel industry, with wages between $10 and $20 per hour. SnagAJob charges an $89 per month membership fee. Great place for hourly employment opportunities. |
| 8. | | Careerbuilder is a general posting site, is one of the most trafficked job sites in the U.S. and is trusted - it has direct relationships with 92% of Fortune 500 companies. Pricing is based off or number of posts purchased. Buying job postings in bulk gets you a better price. |
| 9. | | Dice.com focuses on information technology, engineering professionals, and high level tech positions, and typically features more than 90,000 tech job listings. The most recent available numbers put Dice.com at having 3 million registered tech professionals, 65% with more than 10 years of experience in their field and 75% with a bachelor's degree or higher. Dice.com charges customers per post, with discounts for bulk buys. |
| 10. | | Nexxt is a general jobs board, and claims 53 million active job seekers and about 15 applicants per job posting. It's one of the original boards, operating since 1998 when it was known as Beyond. It offers pricing on a subscription basis, starting at $199 per month. |
| 11. | | Dribbble (3 b's!) is a portfolio website for designers and developers to show off their work with HTML5, WordPress, Photoshop, Illustrator, UI, UX design and more. Rather than looking at resumes, employers can use Dribbble to look at design work of potential candidates. Pricing is on a per job basis, with discounts for bulk buys. |
| 12. | | Monster.com is a great job board for a wide range of jobs, and has a great resume database. Pricing is based on the number of postings you buy - the more you buy, the cheaper each post is. |
| 13. | | Coroflot is a niche site that allows creatives to post portfolios that employers and recruiters can view, similar to Dribbble. The site focuses on design and creative work. It boasts being able to put employers in touch with millions of top-tier creative professionals. Pricing is per job, with discounts for bulk posting. |
| 14. | | JobsRadar is another general jobs board. It claims to give employers access to more than 50 million job seekers in the U.S. Pricing is through a membership plan, starting at $200 per month for 1 job post. |
| 15. | | JobDiagnosis.com is a job aggregator site focused on giving applicants a place to search for jobs. You cannot post a job here as an employer, but if you post your job elsewhere, your job description is likely to be picked up and republished on JobDiagnosis.com. |
| 16. | | StartWire is a job posting aggregator that allows applicants can search for jobs. It's a sort of search engine for job seekers. You cannot post a job here as an employer, but if you post your job elsewhere, it is likely to be picked up on StartWire. |
| 17. | | CareerJet is another job aggregator site that gives applicants a place to search for jobs that have been posted all over the Internet. Unlike many aggregator sites, employers can pay to have their jobs advertised on CareerJet, on a cost-per-click basis. |
| 18. | | Juju is a job aggregator site that gives applicants a single place to search for jobs that have been posted on other sites around the Internet. Employers can pay to have their jobs advertised on Juju, on a cost-per-click basis. According to the job site, ads are seen by millions of job seekers. |
| 19. | | CareerBliss calls itself a Cultural Job Search Engine. It's a job seeker oriented site that focuses on company culture as a way to help job seekers find employment. Employers can pay to have their jobs advertised on CareerBliss as sponsored jobs. According to their site, the average job seeker on CareerBliss tends to be experienced and educated. |
| 20. | | Mediabistro is a job board for professional job seekers that work in the media industry. Post jobs here if you are specifically focused on hiring in media. It's a great way to avoid having to search through mountains of irrelevant resumes. Pricing is per job post, with discounts for bulk purchases. |
| 21. | | WeWorkRemotely is the most popular job board for startups looking to hire remote workers. The main job type is software development but they are also an excellent source for writers, marketers, and other startup roles. Job posts are $299 for one month. |
| 22. | | Geebo is a classifieds site, similar to Craigslist, that claims to filter out scams and other annoyances for job seekers. For employers, Geebo says that it "broadcasts your job announcements to some of the most highly visited and cutting edge Websites in the U.S." Pricing is per job post. |
| 23. | | TechFetch is a niche job board focused on the Information Technology community. Sites like this are excellent as a way getting more qualified applicants. TechFetch claims over 7 million responses annually to 300,000 postings by its 2.5 million job seekers. Pricing is based on membership packages, charged yearly. |
| 24. | | GradLeaders helps recruiters and employers connect with - you guessed it - people who have MBAs. According to its site, it works directly with top business schools, and MBA students and alumni are automatically added to their site when they register at their school's career development office. Pricing is per post, with discounts for bulk buys. |
| 25. | | ClearanceJobs is a jobs board for employers looking to connect with job seekers who have a security clearance. It claims to be "the largest recruiting network in the defense industry, and the nation's only secure, social recruiting site for cleared professionals." Pricing is both membership and pay-per-click. |
| 26. | | JobHat is another job aggregator site that combs the web for all job postings, and is focused on job seekers. You cannot post a job here as an employer, but if you post your job elsewhere, it is likely to be picked up on JobHat. Like other aggregators, it's a like a jobs search engine. |
| 27. | | JobsFlag is a general jobs board website that aggregates job postings from around the web, and allows members to post as well. It offers a membership based pricing plan, with prices available upon request. |
| 28. | | AngelList is central hub for the startup community and especially popular with startups raising funding. It differs from most job boards by requiring advertisers to clearly state the salary and potential stock compensation. |
| 29. | | US.jobs is a job board created by DirectEmployers, a nonprofit member owned and managed through an association formed by Fortune 500 companies. It allows membership employers only to post jobs. Pricing is for membership. |
| 30. | | Authentic Jobs is focused on job offerings for design, technology and creative work, and boasts of being the job board for companies like Apple, Tesla, Twitter, Facebook, NPR and other big name employers. Great names to be seen next to if you're in this industry. Authentic Jobs offers different pricing based on number of posts, and the type of job you are hiring for. |
| 31. | | SalesGravy claims to be the world's #1 sales career site, with the largest sales talent community. It says it has helped place more than 1 million sales people, and works with top U.S. companies, such as AT&T, Century21 and AutoZone. Employers looking for salespeople will definitely want to check it out. Pricing is membership based. |
| 32. | | Krop is a job board for designers, developers, photographers and other creatives that allows job seekers to upload a portfolio for potential employers to peruse. It boasts companies such as Fender, Ogilvy, Red Bull and Vice using its service, and claims over 100,000 portfolios. Pricing is per post and membership. |
| 33. | | Jobvertise claims to be the world's #1 no-cost job and resume database, and says it has 1 million resumes available for employers to search. That's a lot of resumes! Luckily they're searchable. Pricing is based on a monthly or yearly membership fee. |
| 34. | | AllRetailJobs.com is a niche job board for a range of retail professionals including corporate executives, managers, buyers, merchandisers, sales sssociates and hourly employees. It claims to have more than 1 million resumes in its database. Price is per job post, with bulk discounts. |
| 35. | | JobisJob is a general job board that is now paid only since July 2017. With nearly 5 million jobs posted by over 140,000 companies, it's sure to be a draw for many job seekers. |
| 36. | | DiversityJobs prides itself in reaching 6.5 million job seekers annually, and posts your job to several of its niche job boards that target minority groups, including African Americans, hispanics, the disabled, women and more. A great place if you're seeking more diversity in your workforce. Pricing is based on pay per click ads. |
| 37. | | CollegeRecruiter is a student job board that focuses on job seekers who are college students or have recently graduated college. Excellent if you're interested in connecting with the next generation of talent. The site notes that it has a custom approach to help with diverse recruiting needs. Pricing is per job post. Great for both job and internship postings. |
| 38. | | TalentZoo is a niche job board that focuses on communications industry professionals, including marketing, advertising, design and web professionals. According to its site, top companies like GE, Warner Brothers, Bose and Under Armour have used it for recruiting. This is where you'll want to be to connect with job seekers in communications. Pricing is per job posting. |
| 39. | | TopUSAJobs.com says that it is designed for companies with career boards with 100 or more jobs. The site steers job seekers directly to an employer's online job application forms - so seekers apply with you, not their site. Pricing is based on a cost per click model. |
| 40. | | Careers.org aggregates job listings and distributes those jobs on its website, mobile app, social network, blog, and partner websites. It also offers useful career advice for job seekers. You cannot post a job here as an employer, but if you post your job elsewhere, it may be republished. |
| 41. | | As the name suggests, JobsInLogistics.com is focused on jobs in logistics as well as freight forwarding, supply chain, transportation, distribution, 3rd party logistics, purchasing and manufacturing. This can be a tough area to hire in, so definitely consider this site to help reach the right applicants in logistics. Pricing is per job post, with discounts for bulk buying. |
| 42. | | Doostang is a jobs board that claims a very high percentage of its job seekers with bachelor's degrees or higher, and with more than 2 years experience in their field. It also has a high number of job seekers that work in management and finance. |
| 43. | | AngularJobs is an ultraspecific niche jobs board that caters to job seekers who develop in JavaScript. It claims to be connected with more than 100,000 developers in this field through job alerts, social media, and its website. Excellent place if you're looking for applicants in this competitive market. |
| 44. | | YouTern is a niche job board that connects interns with internships. The company notes that it has partnerships with Livestrong, Google and TripAdvisor and other big names, and claims 40,000 visits by intern seekers per month to its site. Pricing is per post, with bulk discounts. |
| 45. | | Malakye is a niche professional networking community and job board that caters to job seekers interested in the outdoor and lifestyle industries. Like LinkedIn for surfers. |
| 46. | | Jooble is a is a job aggregator site with a funny name, focused on giving applicants a place to search for jobs. You cannot post a job here as an employer, but if you post your job elsewhere, it is likely to be picked up on Jooble. Again, this is more of a search engine for jobs. |
| 47. | | Actuary.com is a niche job board for job seekers and employers in the actuarial science community. This includes actuaries in the casualty, health, investments, life and pensions fields. If you're hiring in these niche fields, it's the place to be. Pricing is per job post, with bulk discounts. |
FAQs:
What are the best job posting sites for employers?
This depends on the candidates you are hiring for. If you have a highly specialized role then it is best to use a niche job board that is popular with candidates you are interested in. If you have no idea where to start then try a general job board like Indeed, LinkedIn, or Google for Jobs.
How do I work out where to post jobs to get the best candidates?
Google for the job title you are hiring for.
Click on the top job board results.
Check a few job posts and see if they are relevant.
Check the job board categories match your industry.
Consider the cost of posting and balance that against your budget.
Test out one job post using the cheapest job posting method.
If candidate quality and quantity is good then continue posting.
How do I work out where to post job listings?
Don't just use online job boards like Indeed even though it is often rated as the best website to post jobs. Print out a short job description and post it publicly where your staff and clients can see it. Local newspapers and magazines are also great sources of candidates.
What are the best job posting sites for employers?
In the US we highly recommend Indeed, Glassdoor, Google for Jobs, and LinkedIn. These job boards are nearly always in our top 5 best job sites for employers. If you not sure where to post jobs online then start with Indeed as that is one of the best general employer job posting sites.
What are the largest job posting websites for employers?
Indeed is currently the largest job board in the US followed by Glassdoor. The largest job board may not be the best one for your business. Niche roles and highly competitive roles are best posted on smaller niche job boards. The best site to post jobs for your business will constantly change so keep an eye on candidate quality and quantity.
Top 10 job posting sites outside the United States:
Who are the fastest growing recruiting web sites?
Glassdoor is one of the fastest growing recruiting websites in the United States. Google for Jobs is a recent entrant that is growing quickly due to the prominent location it is given inside the native Google search results. The best recruiting websites for your business may actually be smaller niche sites that are not as well known so do your research. Learning how to post jobs on the right job hiring sites is a critical step in your recruitment process.
What are the benefits of hiring web sites?
Failing to promote job openings widely enough is the most common mistake businesses make when hiring. Only posting a job vacancy on your website or in your storefront window limits your available candidate pool to customers and staff referrals. Work out who the best job posting sites and job hiring sites are for your business and post your job there to see if you can hire outside your immediate network.
How do I find job listing websites that focus on my industry?
Asking recent hires which job listing websites and job recruiting websites they visit is the best place to start. Indeed, Glassdoor, and Google for Jobs are all very large job posting sites with lots of candidates but the best website for job postings may actually be a small, local job board specific to your industry and location.
What is the fastest way to post jobs online?
The traditional method was to post your jobs one at a time on dozens of online hiring websites and then hope you selected the best recruiting site. This is time-consuming and expensive. Job distribution platforms like Betterteam post your job to hundreds of job hiring websites with just one submission and automatically work out which is the best site for recruitment for your business. If you're wondering how to post jobs online in an effective, scalable way, this is it.
Are the best job listing sites the most expensive ones?
Often they are. There are thousands of websites to hire employees, job posting boards, job posting sites, and hiring websites for employers. The cost to post a single job can vary from nothing right up to $1,500. The best hiring websites are constantly competing with each other so to justify charging hundreds of dollars for one job post they really have to deliver great candidates quickly.
What is the best website to find employees?
In most cases, people will point to popular job boards like Indeed and Glassdoor as these are the best sites for job postings for most businesses and are also consider the be the best websites to find employees by our customers. Posting a job is the easiest way to find employees online but it is not the only way. There are also many online forums, local meetups, and networking groups. Start engaging in these communities and build up a reputation so that when candidates think about moving jobs your company is top of mind.
What are the best IT job posting sites?
IT workers are in extremely high demand in nearly all locations. The best places to advertise jobs to attract IT candidates may not even be a traditional job board like Indeed. Hacker News is a good example. It is a forum with a heavy startup focus that posts a monthly "who's hiring" thread which is very popular with software developers. Other sites we consider to be the best place to post a job include:
How much should I spend on job site postings?
A rough rule is to limit your total recruitment spend to no more than 15-20% of the first year salary for the role. This is on the high side as it includes the fees you would pay if you used a recruiter or headhunter. If you only want to use websites for hiring then limit your total spend to 1-3% of the first year salary for the role. This will give you a decent budget to test many of the top employment websites.
What are the best sites for posting jobs?
What is the best alternative to just posting job openings?
Posting your job opening to online job sites is a great first step to getting the word out about your jobs. Also consider leveraging your existing employees and set up a proper employee referral system that rewards them for introducing people they know. You may also want to check out these candidate sourcing tools.
Any tips on how to post jobs online that get a better response rate?
Focus on the quality of the posting itself. If you write it from the point of view of your ideal employee, and use the posting to show them why they would love working for your company, you'll do much better. Check out our job posting template to get started.