Aquent is a recruitment and creative staffing agency that connects employers with skilled temporary employees from creative, design, or marketing backgrounds.
Pricing:
Aquent does not disclose pricing on their website.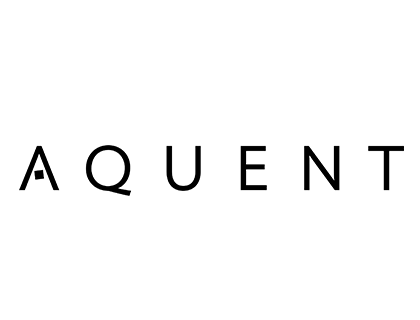 Aquent Review:
Pros: Vetted pool of candidates.
Cons: Only temporary staff available for short periods.
Bottomline: Good option if you're looking to augment your team or outsource recruitment for short-term projects.
How to Post a Job on Aquent:
To connect with Aquent's pool of talent, fill in the online contact form or contact them directly at 1 (855) 767-6333.
Key Information:
| | |
| --- | --- |
| Co-Founders | |
| Founded | 1986 |
| Headquarters | Boston, MA, USA |
| CEO | |
| Number of Employees | 2000+ |
| Phone Number | 1 (617) 535-5000 |
| Address | 501 Boylston St, Third Floor, Boston, MA, United States 02116 |
| Website | |
FAQs:
How can I edit/delete an Aquent job posting?
Aquent will send you instructions on how to manage Aquent job postings.
How do I create an Aquent account?
Fill out the contact form on Aquent's website and a representative will be in touch.
What are some Aquent alternatives?
What kind of freelance jobs can you post on Aquent?
Aquent sources quality freelance talent for you, from front-end developers to digital marketing managers. You can also manage your freelancers and create custom talent pools in one platform.
How do I find the best freelancers on Aquent?
All Aquent freelancers are pre-vetted by a team of experts, through proprietary tests and other measures, to deliver the best talent. Aquent will get to know you and your business to better understand your business needs and offer solutions to ensure the best results.
Reviews:
| Reviewer | Review |
| --- | --- |
| | My experience with Aquent was alright. They were straightforward, speedy, and very professional, but most of the contracts they offered were extremely short remote gigs. |
| | I've used this agency off and on for a number of years and can't recall any positive experiences with them. Unfortunately, for digital/creative work I'm forced to go through agencies as well as directly applying and Aquent is one of the biggest agencies in my city for what I do. In the time I've used them, I had a recruiter go on vacation without confirming my interview thus costing me a job opportunity and another send me on an interview for a role that was canceled and instead interviewed me for something else; the company informed me they told the agency this. When I told her what happened, she shockingly ceased all communication with me. Additionally, getting in touch with a recruiter, specifically the one that is assigned to you, is next to impossible especially when you find a job that you actually are a fit for. |
| | My personal experience with Aquent has been very good both as a candidate and client and goes way back to when they were known as MacTemps. As a candidate I can verify that freelancers are aptly tested for their knowledge and skills using industry standard software, namely Photoshop, Indesign and Illustrator... Aquent also demonstrate the importance of customer satisfaction in the way they operate and allow client feedback.... |
| | I personally would go to Aquent/Vitamin T instead of Creative Circle if given the option, since Aquent does a better job vetting clients and talent. |
| | I was with TCG and also Aquent. Aquent had their act together a bit more and had better clients IMO.. They don't get much in the way of agency gigs but mostly in house stuff. Aquent has decent benefits also even though they are a staffing agency. |