An applicant tracking system, or ATS, is a software application that organizes recruitment, chiefly by organizing the hiring process. Many applicant tracking systems feature the ability to bulk message candidates, rate them, and store notes about them. They are often web-based.
Special Offer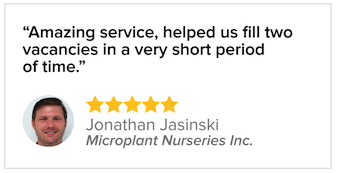 Post Jobs for FREE
Completely free trial, no card required.
Reach over 150 million candidates.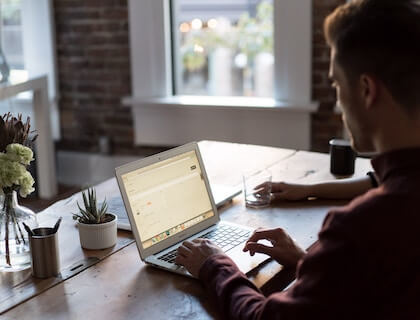 How do Applicant Tracking Systems Work?
Applications are received.
Profiles are created for each applicant with resume and vital info.
Users are alerted when new applications come in.
Users review candidates and take actions such as declining, emailing, or leaving a note.
Actions are recorded by the system.
Users review actions and see where applicants are in the hiring process.
Applicants are sorted based on actions taken.
Latest Developments in Applicant Tracking Systems: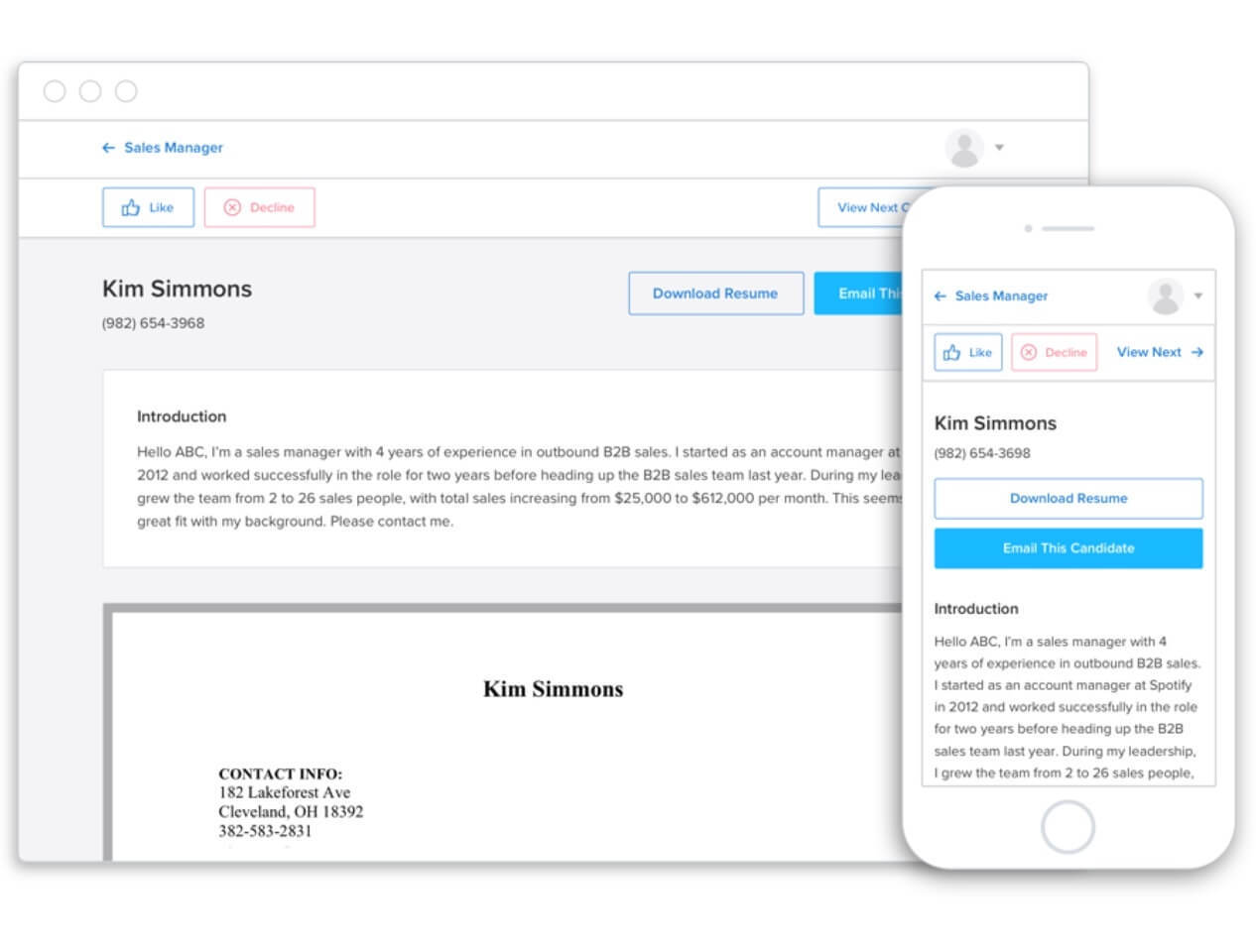 Applicant tracking system developers are constantly improving their software in this competitive market. Many employers are having difficulty finding candidates or sorting through the vast number of applications they get. New features such as artificial intelligence and chatbots aim to solve these problems.
1. Artificial Intelligence (AI).
Artificial intelligence can improve applicant tracking systems by intelligently sorting and scoring resumes, researching candidates, sending follow up emails, and making them easy to sort depending on the type of candidate being sought.
2. Chatbots.
Chatbots, which often use a form of AI, can be used to answer candidate questions, screen candidates, schedule interviews, and gather additional information about them. They use messaging apps such as Facebook Messenger, Skype, email, and SMS.
ATS Resume Optimization:
Job seekers are well aware of advancements in recruiting technology and are now formatting their resumes to make sure they are parseable by applicant tracking systems. There are many articles available to job seekers on how to format a resume, and what keywords to use to make it ATS friendly.
Alternatives to an ATS:
If you're not quite sure if your company needs an ATS yet, or there's no budget for one at this time, you might consider some of the free options available.
2. Use an applicant tracking log template.
Also known as a recruitment tracker template or an applicant tracking log, this is the manual version of the ATS.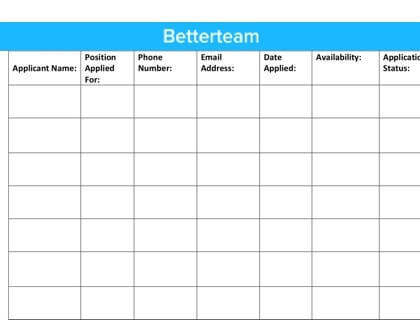 Applicant Tracking Log Template:
Download this free applicant tracking log template and use it to track your applications for free. Instant download, no email required.
3. Use an applicant tracking spreadsheet.
These go by several names, including recruiting tracking spreadsheet, candidate tracking spreadsheet, or recruitment tracking spreadsheet. They're a bit more sophisticated and useful as an ATS replacement. You can create one in Excel or in Google Sheets so that you can access it online and share it with others.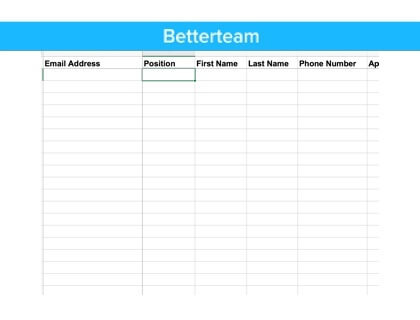 Applicant Tracking Spreadsheet:
Download this free applicant tracking spreadsheet for use in Excel or Google Sheets. Instant download, no email required.
Frequently Asked Questions:
How do applicant tracking systems work?
Applicant tracking systems work by tracking job applicants as they go through each stage of the hiring process. Many ATS systems offer additional features, such as note taking, bulk emailing, and job posting.
What is an ATS?
An ATS system is an applicant tracking system, or a piece of web-based software used to track job candidates as they move through the hiring process.
What does ATS stand for?
For the purposes of hiring and HR, hiring and recruiting, it stands for Applicant Tracking System.
When should I start using ATS software?
You'll want to consider an online applicant tracking system when you get to the point where your company is always hiring at least one person, or when people doing the hiring are having trouble keeping track of applicants. If you're unsure, try a free version, or a free alternative to an ATS solution and see if it works for you.
What is the difference between an ATS and a candidate tracker?
An ATS is a web-based application tracking software. A candidate tracker is typically a spreadsheet or a PDF form used to track information about candidates.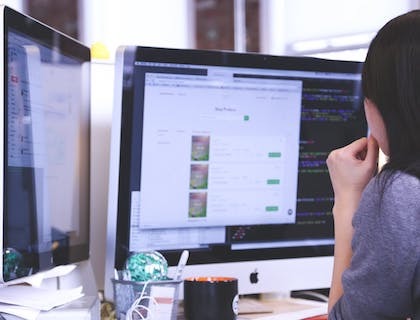 What are the top applicant tracking systems for corporate recruiting?
Taleo.
Homegrown.
Jobvite.
iCims.
Greenhouse.
IBM/Kenexa/BrassRing.
SAP/Sucessfactors.
What are the key features an ATS should have?
When compiling your applicant tracking system list of features, you'll want to write down your current pain points with the hiring process. Do you have trouble attracting candidates? Do you need it to be easier for your team to collaborate on hiring? Are you spending too much time on emails? Knowing what problems you face with hiring will help you figure out what key features your company needs, and do an applicant tracking system comparison that's useful.
Where can I find the most accurate applicant tracking system reviews?
There are several sites that have done ats reviews that are trustworthy. PCmag.com, Capterra.com and Softwareadvice.com all have great applicant tracking system reviews you can access.
What is typical applicant tracking system pricing?
The typical price for an applicant tracking system ranges from free to $60,000 per year or more for software that is meant for large-scale corporate use.
What ATS open source options are available?
There are three popular open source ATS, OpenCATS, CandidATS, and YAWIC.
What is the difference between an automated recruiting system and an ATS?
Automated recruiting systems are more focused on the recruiting side of the hiring process, whereas an ats platform is meant to assist with the entire process, from recruiting to final selection.
Why would you recommend a cloud based applicant tracking system?
A cloud ATS is recommendable because it can be accessed from anywhere you have an internet connection. This can be very convenient for being able to react more quickly to recruiting prospects, sharing information across a team, or working from multiple locations.
What is CV screening software?
Also known as resume screening software or a cv scanner, these allow CVs to be searched and filtered quickly, saving lots of time that would be spent manually scanning them to see if applicants are qualified. You can find some free resume parsing software available if you're on a budget, such as Big Help.
When I post jobs online, I get more resumes than I can sort through. Any tips on how to screen resumes from job portals?
This is a perfect time to have resume review software to help you go through all your applications more quickly. You can also try screening by automatically sending out a batch of 5 questions each candidate must answer about their qualifications and the job. The answers can be used to determine which resumes you should look at.
What is the best way to manage job applications?
Great applicant tracking system software is best, but even a free or a cheap applicant tracking system can help you manage job applications by giving you an easy way to organize who has applied, and where they are in the process. If this isn't an option, you may want to try managing applications with a spreadsheet.
Can an ATS be used as a recruiting CRM?
Yes, many of the top applicant tracking systems have similar features to a CRM, so that you can maintain relationships with your talent pool.
When should I consider implementing web based applicant tracking software?
It's probably worth it for most businesses to take a free trial of a web ATS and see if it benefits their hiring process. The only time I'd warn against going to web based applicant tracking would be if you need to collect highly sensitive personal data about applicants, and can't afford to use an ATS with a high level of security.
What features do the best applicant tracking systems for small companies offer?
Applicant tracking software for small business offers a lot of features that you might expect for larger companies these days, such as bulk messaging, private notes, multiple users, multiple user permission levels, and recruiting tools such as job posting.
How does an ATS work?
An ATS works by tracking who has applied for each job, when they applied, what stages of the hiring process they've gone through and still need to go through, and keeping all the information about the candidate in a single place.
What are the most important applicant tracking system features?
The most important features are the ability to track where applicants are in the hiring process, send bulk messages, keep notes on candidates, and share hiring info with your team.
What are some popular Applicant Tracking Systems?
ATS Features:
A comprehensive list of all the features provided by popular applicant tracking software options.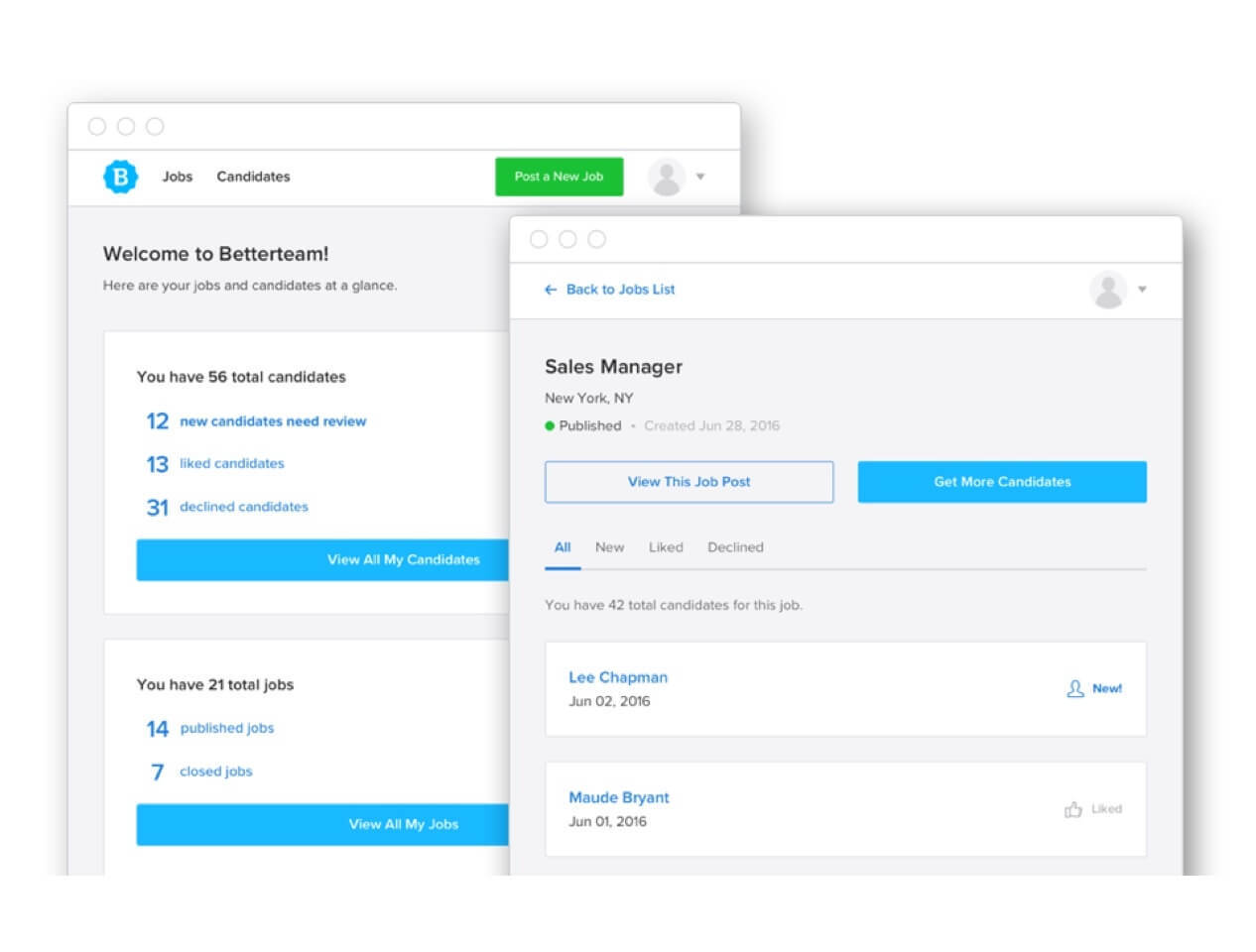 1. Email templates.
This is a common ATS feature meant to streamline the recruiting process by providing email templates, and making it easy to create them. Employers save time by not having to create a new follow up email for each employee at every stage in the hiring process.
2. Bulk emails.
Bulk emails allow employers to send messages to a group of applicants all at once, rather than send them individually. This is useful for communicating a mass message, such as when a position has been closed, or when a group of applicants has moved forward in the process.
3. Career portal.
Many applicant tracking systems offer an easy way for employers to create a career portal - a web page where potential applicants can go to see what positions are available at a company, learn more about what it's like to work at there, and apply for jobs.
4. Mobile apps.
Mobile apps for applicant tracking systems make it easy for hiring managers to access information on candidates and run their hiring process from anywhere via cellphone or tablet.
5. Custom hiring pipelines and hiring stages.
Not every company has the same recruitment process. Custom pipelines and hiring stages allow hiring managers to adapt the system to their process, rather than having adapt their process to the system.
7. Tag manager.
This feature allows you to add tags to various candidates or positions so that you can categorize and find them more easily with a search. For example, you could have "summer hire only," "day shift only," or "position not filled" tags.
8. Facebook jobs widget.
Facebook has recently made it easy for employers to add job openings to their company Facebook page, accept applications, and advertise openings. Some tracking systems have integrated with Facebook to make it easy to post and accept applications from the social media platform.
9. Screening questions.
To help filter candidates faster and more easily, you can have screening questions that applicants have to answer as part of the application process through your ATS. These questions can be used to check qualifications, experience, and job knowledge.
10. Private candidate notes.
Many tracking systems have private notes about candidates that the hiring team, but not the candidate, can see. This can be useful because it allows people on the hiring team to easily share information and be candid about it.
11. Secret candidate notes.
Secret candidate notes allow you to add a note about a candidate that only you can see. This can be useful for organizing ideas, questions, and private impressions.
12. Bulk candidate upload.
Bulk candidate upload allows ATS users with the right priveledges to upload a lot of candidates at the same time, often from a spreadsheet. The upload can include information about the candidates such as work history and education level.
13. Bulk actions.
Bulk action features allow you to take a repetitive task and do it in just a few clicks. Common bulk actions include:
Emailing everyone at once.
Sending bulk rejection emails.
Adding tags.
Assigning a source, recruiter, or coordinator.
Merging duplicate candidates into a single profile.
Making selected candidates private after they've been hired (only viewable by site admins).
Deleting selected candidates.
Moving candidates to a different stage or job.
Adding candidates to another job.
Setting follow-up reminders.
Sending out take-home tests.
14. Analytics and reporting dashboards.
Hiring metrics can be very useful, especially for large companies that gather enough data to have statistical relevance. Common metrics reported by dashboards include time to hire, candidate sources, and candidate flow.
15. Job multi-posting and job syndication.
These features allow hiring managers to post jobs to many job boards at once, making it easier and less time consuming to reach a wide audience.
16. Candidate source reporting.
Candidate source reporting tells hiring managers which source, such as a job board or recruiter that a candidate came from so that they can measure which sources are producing the best, and where they should focus their energy.
17. Job board one-click apply integrations.
This feature makes it really simple for candidates to apply for a job by allowing them to send their resume with a single click.
18. Job post limits.
For applicant tracking systems that can be used to post jobs online, this feature allows you to set limits on them so that you don't go over budget on job posting costs.
19. Full search.
The full search feature allows you to search everything - resumes, notes, emails, etc. - to find information that you need and track down a particular candidate or a type of candidate.
20. Merge duplicate candidates.
If the same person ended up in your system twice, say by applying for jobs at different times, you can merge all the information you have about them into a single profile.
21. Enriched candidate profiles.
This ATS feature fills information gaps by having the resume parser automatically collect applicant public profiles from Facebook, Twitter and elsewhere, giving hiring managers a complete picture of the candidate.
22. Talent pools.
If you stumble across a great candidate but don't have a specific job for them yet, some systems allow you to add them to a talent pool as a prospect so that you can find them later and get in touch, or start to build a relationship before a job opens.
23. Activity feed.
A candidate activity feed gives hiring managers or recruiters a quick overview of a candidate by providing a feed of all activity related to that candidate, such as emails, notes, and ratings since they entered the ATS.
24. Interview reminder emails.
Interview reminders make it less likely that an interview will be missed by sending out email reminders in advance.
25. Custom job application forms.
Allows companies to build application forms that are customized for the jobs they're hiring for and the information they need to collect.
26. Filtering.
A key feature if you've got a lot of candidates in your system, this allows recruiters or hiring managers to quickly filter by a number of different parameters.
27. Attach by email.
This allows you to forward email correspondence with candidates to a special address that automatically adds the email communications to the candidate profile.
28. Social network auto-posting.
This feature allows hiring managers to automatically post job openings to social media, edit the social postings, and even schedule the jobs to automatically repost at a set frequency.
29. Candidate sourcing tools.
Sourcing extensions for the Google Chrome web browser can help you find contact information for a potential candidate that you discovered online, create a profile for them, and add them to your talent pool with a few clicks.
30. Calendar integration.
Sync your calendar with your applicant tracking system so that hiring managers can schedule interviews right from the ATS, or candidates can self-schedule.
31. Candidate self-scheduling.
Allow candidates to self-schedule interviews by giving them access to available timeslots.
32. Interview plans.
This feature makes it easy for hiring managers to plan out interviews and customize them for the type of candidate they need to hire or the position they need to fill. They can typically add and edit interview questions and include tests, presentations, or other steps in the interview process that candidates need to complete.
33. Team collaboration.
An ATS with team collaboration features allows for multiple users and different roles for users, with permissions. Some will also allow access to be granted to external recruiters. They'll typically have an onboarding process to make it easy for new users to get up and running.
34. Email proxy.
This feature automatically copies all email sent between the hiring manager and candidate as notes in the candidate's profile.
35. Offer approval.
The offer approval feature allows ATS users to set an approval flow for candidates, saying who must give their approval of an offer before it can be made.
36. Offer versioning.
This feature keeps track of each version of an offer, and what changes were made to it.
37. Offer generation.
Create job offer letter templates, save them in your ATS, customize them for a particular candidate, and send them.
38. Daily snapshot email.
This feature gives a high-level overview of what happened with hiring each day. It will report on upcoming interviews, interviews that need to be scheduled, candidate notes that are due, and new additions to the company talent pool.
39. Weekly snapshot email.
Gives you an overview of what has happened in hiring over a week, including updates on overall recruiting performance and what is happening in regards to filling specific positions.
40. API endpoints.
API endpoints allow your applicant tracking system to integrate with other software platforms, such as candidate testing platforms.
41. Social referrals.
This feature makes it easy encourage, track, and incentivize social media referrals made by current employees.
42. Personal tracking links.
This feature gives employees their own referral link that they can share on social networks or send in emails. When someone applies using their link, they'll get credited for the referral.
43. SOC 2 compliance.
Applicant tracking systems can end up storing a lot of personal data with notes, emails, etc. This makes them a potential target for hacking. SOC 2 is an important external security validation for software services. An ATS with that is SOC 2 complaint has a high level of security.
44. HRIS integrations.
An HRIS, or human resources information system, is a complete system for managing HR functions. Being able to integrate it with your applicant tracking system can save time and make important information more easily accessible.
45. Slack integration.
Slack is a popular online team collaboration tool. Having it integrate with your ATS makes it easy for teams that rely on Slack for communication to be more engaged in the hiring process.
46. Electronic signature integration.
Allows you to send documents that candidates need to sign, such as a contract, and have them sign and return it electronically.
47. Candidate scorecard.
Allows you to develop a specific set of criteria for a position, such as qualifications, skills, traits, and experience, and score applicants in these areas.
48. Video interview integration.
Video interviews can save a lot of time and money in the hiring process by not requiring commutes, making scheduling easier, and requiring less use of office space. Integrating video interviewing with your ATS allows you to schedule them from the system, and have a record of them with the candidate profile.
49. Apply by email.
Allows candidates to email applications to an account that automatically puts it into your ATS. Some systems will automatically parse the application too. Also allows you to forward a candidate email application from your personal email.
50. Auto tag applications.
Allows you to find and automatically tag groups of applicants so that hiring managers can take bulk actions easier. For example, you can tag all the applicants who don't have enough experience and send them rejection letters.
51. Custom auto-response.
Automatically send emails based on different actions. For example, send an email thanking an applicant for applying as soon as an application is received.
52. Safe Harbor questions for EU jobs.
If you're hiring in the EU, this is a data privacy requirement you'll need to meet for any information stored online.
53. Data export.
This feature allows for exporting information as a CSV, an Excel file, or in other formats. It can be useful for analyzing data and transitioning to another system.
54. Requisition management and approval.
This allows hiring managers to create a job requisition electronically, and have it go through the right levels of approval before it becomes a live job posting.
55. Headcount restrictions.
You can set this up in some applicant tracking systems to prevent offers from being extended when there is not any space left in the overall company headcount.
56. Single sign-on integration.
This feature allows users to sign on to company software, such as their ATS, with a single login, rather than having to log in to each application separately.
57. Custom fields.
Allows companies to capture data that is specifically important to them. A standard field might be "First name," but a company may want a custom field, like "Nickname."
58. EEO and OFCCP compliance, collection, and reporting.
If your business is required to show proof of compliance with federal hiring laws, these data collection and reporting features are especially important. Data collected usually includes hires and offers logs, non-selection reasons, applicant flow logs, minimum requirements, VEVRAA and Section 503 compliance.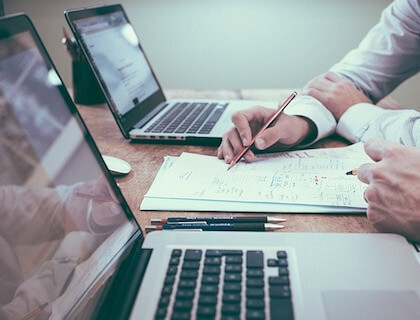 The Top 5 Applicant Tracking System Benefits:
Organizing information on applicants in one place.
Preventing great candidates from slipping through the cracks.
Making it easy to know where candidates are in the hiring process, and what to do next.
Saving time on communication with candidates using bulk messaging.
Making it easy to access information on the hiring process from anywhere.