Accounting job posting sites are used by accounting offices and other employers to reach out to potential applicants in this highly competitive field.
Our list of accounting job posting sites will help you hire faster, whether you're hiring an accountant, bookkeeper, financial analyst, controller, accounting clerk, or staff accountant.
Special Offer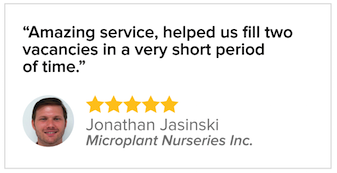 Post Jobs for FREE
Completely free trial, no card required.
Reach over 150 million candidates.
Top 10 Accounting Job Posting Sites:
| Our Rank | Site Name | Posting Options |
| --- | --- | --- |
| 1. | | Free and paid options. |
| 2. | | Free job postings. |
| 3. | | Free and paid options. |
| 4. | | Paid, starting at $259.00. |
| 5. | | Paid, starting at $265.00. |
| 6. | | Free job posting site. |
| 7. | | Paid, starting at $199.00. |
| 8. | | Paid, starting at $225.00. |
| 9. | Accounting Professional | Paid, starting at $99.00. |
| 10. | | Paid, starting at $595.00. |
FAQs:
Where can I post my accountant job ads for free?
On niche sites, job postings for accountants will generally cost you, with Accounting.com being a notable exception as a free site. You can also post free accountant jobs on general sites like Indeed and Google for Jobs.
How can I develop a financial analyst job advertisement effectively?
Like many jobs in the accounting field, this one is competitive to hire for. We recommend putting in some time and writing a quality job posting. We've put together a list of job posting templates below. The idea is to write a post that focuses on what the candidate will love about your company. Essentially, you're trying to sell them on the job.
Do you have advice on where to post accounting jobs for fast results?
The answer to this question can vary quite a bit depending on the region and job you're posting. Generally, though, we'd recommend blasting your post out to free job posting sites to get the word out, and then consider placing your accounting job post on paid niche sites.
Ask some of your best hires if they use sites like AccountingJobsToday.com or Accounting Fly. If you find that a lot of your people use one or more of these sites, it may be worth a paid post.
How can I improve my accounting job ads?
Focus on writing your job postings as if you were trying to sell your ideal candidate on the job. Don't hit them with a barrage of demands. Give them a list of reasons they should be working for you. Here are some ready-made job description templates that will steer you in this direction.
What are some niche accounting job posting sites?